WFAA8 anchor/reporter Shon Gables is wanted in Detroit after judge cites her for contempt of court in slander judgment and orders bench warrant for her arrest
03/14/11 06:45 PM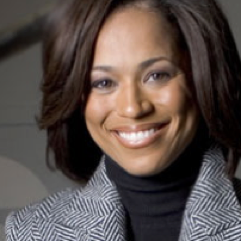 By ED BARK
A bench warrant has been issued for the arrest of WFAA8 anchor/reporter
Shon Gables
after a Detroit judge cited her for contempt of court.
Court documents say that Gables twice failed to appear in court, on Feb. 4th and March 4th of this year, to "testify under oath regarding her assets" in connection with a successful $35,000 slander judgment against her. The plaintiff in the case, Richard Klamka, is the brother of Gables' second and now ex-husband, Peter Klamka, who also has had legal difficulties in recent years. To say the least, it has been a messy divorce and a protracted dispute.
"I am in constant communication with Shon and she has kept me up to date on the issue," WFAA8 news director Michael Valentine said in an email response Monday to unclebarky.com.
Gables joined Dallas-based WFAA8 in January 2010. In August of that year, she had a third child, Peyton Anne, with her third husband, Anthony Robinson, and has blogged about her pre- and post-pregnancy experiences on the website
soulsummer.com
.
Detroit judge Jeanne Stempien issued the contempt of court bench warrant on March 4th. "It is further ordered that the bench warrant issued for the Defendant's arrest shall be released when the Defendant pays to the court the sum of $2,000.00," the court document states. That would not affect the $35,000 that Gables has been ordered to pay to Richard Klamka.
Gables anchors weekend editions of WFAA8's early morning
Daybreak
and also reports for the station three days a week. Oddly enough, she reported on people in her current circumstances in an August 2010 story that is headlined
"Warrant roundup underway in Dallas County"
on wfaa.com.
"They are promising that those who weren't at home will still be tracked down," Gables told viewers of authorities' determination to apprehend those with delinquent traffic and non-traffic fines.
"We'll be back until we catch them and put them in jail," Dallas Marshals Interim Chief Paul Hansen told her.
Gables said in her report that all of this can be avoided if "offenders simply pay their fines or obey the law."