08/22/19 11:48 AM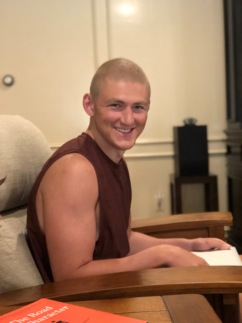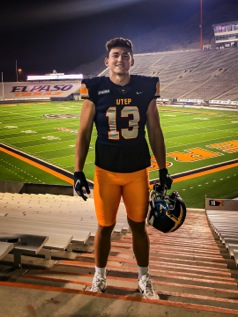 By ED BARK
@unclebarkycom on Twitter
Luke Raphael Laufenberg, youngest son of Babe and Joan Laufenberg, died on Thursday, Aug. 22nd, of cancer after a nearly two-year fight.
He was just 21 years old, and was first diagnosed with Burkitt's lymphoma on Dec. 26, 2017, according to a statement released by his family.
"We lost a son, a brother, a friend, and a warrior," Babe Laufenberg said. "We have never seen a person battle like Luke, but he lost his fight with cancer. He was truly inspirational. The hole in our hearts will never be filled. You are my hero. RIP my sweet Luke. See you on the other side."
Laufenberg, a former Dallas Cowboys quarterback and CBS11 sports anchor, remains as the team's analyst, teaming with Brad Sham on radio broadcasts. The Laufenbergs also have an older son, Joe Willie Laufenberg.
Luke, who was born on May 12, 1998, learned he had contracted cancer a few weeks after the Mesa Community College football season. He had played tight end for the team after graduating from Liberty Christian High School in Argyle, TX.
The family's statement said that Luke had been declared cancer-free on May 3, 2018. In January 2019 he was awarded a scholarship by UTEP, and was expected to start at tight end for the school's football team this fall. But the cancer recurred on April 5 of this year, and on July 12th his condition was diagnosed as terminal.
"He handled the news with a strength of character and sweet demeanor that will always inspire his family, friends, coaches doctors and the treatment staff at Children's Medical Center Dallas," the statement said.
As a personal note, I never met Luke, but have had several extended coffee sessions and phone conversations with his father, who was at his son's side during the highs, lows and in betweens. As was his ex-wife, Joan, with whom he remains "very good friends," Babe emphasized in our exchanges.
"Our Luke has had one of us in his (hospital) room for virtually every minute," Babe said in January of last year. "It has been brutally rough . . . We just try to put a day behind us. Then another."
My sincerest sympathies to the Laufenberg family during this terribly sad time.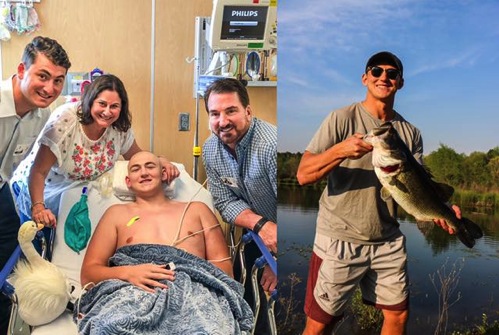 Email comments or questions to:
unclebarky@verizon.net