Local Nielsen ratings snapshot (Wed.-Mon., Aug. 10-15) -- Rio recap, with Olympics taking a dip
08/16/16 10:39 AM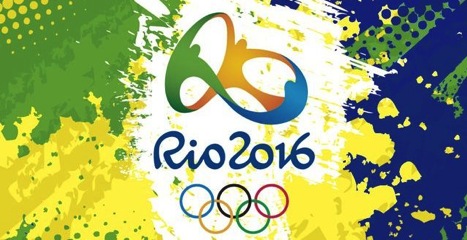 By ED BARK
@unclebarkycom on Twitter
Your friendly content provider is hovering over a computer again after a brief sojourn. And lately the D-FW ratings for the Rio Olympics haven't been particularly kind compared to equivalent nights from London four summers ago.
After outdrawing the 2012 Summer Games for three straight nights (Sunday through Tuesday of last week), NBC's prime-coverage fell behind in five of the last six competitions.
Only Thursday's prime-time (and beyond) coverage performed better ratings-wise than the London Olympics. Let's take a night-by-night look.
Wednesday
-- The Rio Olympics averaged 602,004 D-FW viewers, the smallest audience since the Opening Ceremonies pulled in 531,180 viewers and Saturday's first full night of competition averaged 538,262 viewers. NBC's Night 6 from London had 785,796 viewers.
Thursday
-- On Night 7, the Rio games drew 864,053 viewers, up from the 826,440 for the 2012 Olympics.
Friday
-- The audience dropped to 616,169 viewers for Night 8, trailing the London Games' 657,088 viewers.
Saturday
-- The falloff continued on Night 9, with Rio averaging 609,086 viewers compared to 690,958 for the same night in 2012. On TEGNA8, the Dallas Cowboys' first preseason game against the Los Angeles Rams averaged 311,626 viewers.
Sunday
-- Usain Bolt's record-setting third consecutive Olympic gold medal in the 100 meters helped to pump the Rio numbers up to 729,487 viewers. But that still trailed the 765,473 viewers for Night 10 of the London Games.
Monday
-- Night 11 from Rio averaged 623,251 viewers, compared to 677,410 in 2012.
Over the first 11 nights, including the Opening Ceremonies, Rio has drawn more viewers on four occasions while London lately has surged ahead by winning the D-FW ratings battle on seven nights.
Of course, no other TV attraction is coming even remotely close to the Rio Olympics in the conventional same-night Nielsen ratings. Plus, viewers have more alternative ways to tune in the 2016 Games, with cell phone technology well ahead of where it was in 2012.
Here are the weekday local news derby results, with NBC5's 10 p.m. edition out of the mix due to Olympics coverage stretching to 11 p.m.
Wednesday
-- CBS11 nipped TEGNA8 for the most total viewers at 10 p.m., but TEGNA8 was tops with 25-to-54-year-olds (main advertiser target audience for news programming).
Fox4 won in total viewers at 6 a.m. while NBC5 drew the most 25-to-54-year-olds. The Peacock ran the table at both 5 and 6 p.m..
Thursday
-- Fox4 had the most total viewers at 10 p.m. while TEGNA8 again ranked No. 1 with 25-to-54-year-olds.
Fox4 swept the 6 a.m. competitions and NBC5 did likewise at 5 and 6 p.m.
Friday
-- TEGNA8 won at 10 p.m. in both ratings measurements and tied Fox4 for first in total viewers at 6 a.m. NBC5 drew the most 25-to-54-year-olds at 6 a.m. and once again swept the 5 and 6 p.m. competitions.
Monday
-- CBS11 won at 10 p.m. in total viewers while Fox4 ran first with 25-to-54-year-olds.
The 6 a.m. golds were split between Fox4 in total viewers and NBC5 in the 25-to-54 demographic.
Rack up another 5 and 6 p.m. sweep for the Peacock.
Email comments or questions to:
unclebarky@verizon.net