NBC5 reporter Kim Fischer leaving to pursue other possibilities
08/26/11 11:13 AM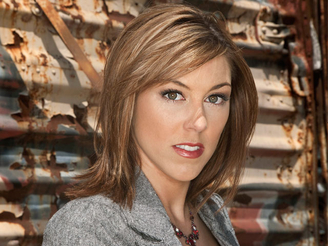 By ED BARK
Kim Fischer
, a general assignment reporter who lately has worked the early morning shift at NBC5, will be leaving the Fort Worth-based station after a two-year tenure.
NBC5 management said that it's her decision, and that Fischer's contract with the station had not run out.
Fischer's last day at NBC5 will be on Sept. 2nd. In a memo to staffers, news director Susan Tully said that Fischer wanted her to pass along the reason for her decision. Here's Fischer's parting quote: "I was at a point in my contract where I could look for work as an anchor, an entertainment reporter or a number of other choices. I have several interesting opportunities in the works and the timing was right. I decided to take the leap and see what is next as I grow my career."
Fischer, who had previously interned at NBC5, rejoined the station on Sept. 1, 2009 from WOAI-TV in San Antonio. "The money's better and the market's bigger," she told
San Antonio Express-News
TV writer Jeanne Jakle.
She's also been a host/producer for
Hot on Homes
infomercials and was the Scrappy the Eagle mascot during her time as a student at the University of North Texas.
During her time at NBC5, some of Fischer's "social media" activities and musings seemed questionable at best. They included posing for some
Facebook pictures
(that later were deleted from her page) as well as posting an
ill-considered tweet
.
We all live and learn.
IN OTHER NBC5 NEWS . . .
The station will be launching a half-hour 11 a.m. local newscast, beginning on Sept. 5th. Its anchors are yet to be announced.
The newscast will be followed by two half-hour editions of
Who Wants to Be a Millionaire
(currently airing on CW33) and the new syndicated
We the People
, hosted by attorney Gloria Allred.
NBC5 will be dropping its current 11 a.m. to 1 p.m. lineup of
The Nate Burkus Show
and
Real Housewives
.