Bob Goosmann, Chase Williams latest to leave CW33
07/31/12 12:26 PM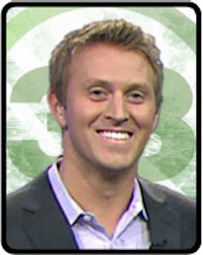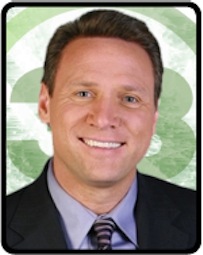 Former CW33 staffers Chase Williams and Bob GoosmannBy ED BARK
@unclebarkycom
Veteran meteorologist Bob Goosmann and comparative newcomer Chase Williams are putting Dallas-based CW33 behind them.
Goosmann confirmed via email that he'll be working in real estate, with a home base of Mansfield/Arlington.
Williams, hired as a sports anchor/reporter, will be setting sail after
joining CW33 a little more than a year ago
from Fox affiliate KJTV-TV in Lubbock. Williams, a Grand Prairie native, so far has not returned a phone call and Facebook message asking for comment. Sources say he'll be moving to Omaha, Nebraska to take a sports-related position.
Goosmann joined KDAF-TV (Ch. 33) eight years ago, before it became a CW station. He previously worked at KTVT-TV (now billed as CBS11) for 10 years.
In January of 2009, Goosmann was supplanted as CW33's featured forecaster by Rebecca Miller, who earlier had been dropped from NBC5's early morning team after a long run.
"You and I both know of the changes in our industry over the years," Goosmann said in an email reply. "And for personal reasons, mainly dealing with my family, I chose not to pursue a full-time meteorologist position outside of the area. Instead I chose to get into the real estate business . . . Business is good, and getting better. I was working seven days a week between the two jobs and that was beginning to take a toll on me."
Goosmann emphasized that "weather is in my blood and always will be. I hope that I can freelance on occasion at any station in the Metroplex that may need someone on short notice. I'm pretty sure I'm familiar with the area!"
***
In a harbinger of what could be coming at CW33, Monday's 9 p.m. newscast went anchor-less after both Walt Maciborski and Amanda Salinas called in sick. Reporter Catherine Bilkey also served as an off-camera narrator at times while meteorologist Miller noted before her closing forecast, "Well, I feel kinda by myself out here."
She then signed off the newscast by herself, urging viewers to watch again Tuesday because "you never know what you're gonna get when you tune in."
Sources close to the situation say that Maciborski and Salinas in fact were sick. But the newscast went pretty seamlessly without them, a fact that may not be lost on the station's cost-hacking Tribune parent company. Said one staffer who requested anonymity, "We bet Walt and Amanda
never
call in sick again!"
Said another: "I think some incarnation of this will be our future."