And to all a good night: D-FW's list of 2013 TV newsroom exits
12/19/13 03:06 PM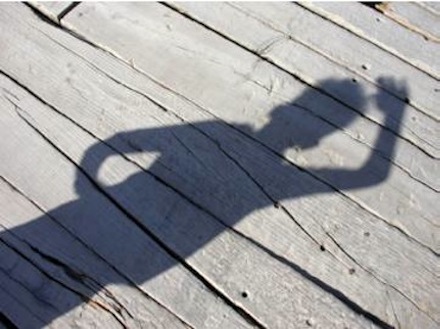 By ED BARK
@unclebarkycom on Twitter

The departure flights picked up toward the end of this year, making 2013 another busy one in terms of our annual list of TV news people who were part of your "family" -- until they became part of someone else's family.
As in the past, this is a compilation of on-camera news personalities who left by choice or otherwise in 2013. No slight is intended to off-camera personnel, whose work remains valuable and in many cases, indispensable. But TV viewers develop lasting or fleeting relationships with the people they see on their home screens. And that's the way it is.
The following roll call is in alphabetic order.
ADRIAN ARAMBULO
-- The
Good Day
reporter and weekend early morning anchor left Fox4 in July after six years in the saddle. His new station is KNBC-TV in Los Angeles.
MATT BARRIE
-- After five years as a sports anchor/reporter at NBC5, Barrie joined ESPN in March as an anchor.
JONATHAN BETZ
-- The WFAA8 anchor-reporter left the station in late spring, after a five-year tenure, to become an anchor for the new Al Jazeera America network. He's based in New York City.
CAROL CAVAZOS
-- After seven years as a CBS11 reporter, mostly on the night shift, she left in mid-summer to become director of media development for Streams Ministries International.
MONIKA DIAZ
-- She left WFAA8 in early December after six years as a reporter. Diaz is returning home to Miami to help care for her stepfather, who has a rare brain disorder, Supranuclear Palsy.
SEAN DOWLING
-- He left CW33's
Eye Opener
program in October after two years as a co-host.
KEATON FOX
-- In the latest breaking exit, the early morning reporter is leaving NBC5 at the end of Christmas week to return to Oklahoma City. It's for "an opportunity that I'll be able to announce later," Fox tweeted Friday (Dec. 20th). He's a University of Oklahoma grad who grew up in Norman and joined NBC5 in early 2012.
ELLEN GOLDBERG
-- The dogged nightside reporter called it a day after six years at NBC5. After leaving in March, she later joined the Dallas-based GolinHarris communications firm as manager of consumer marketing.
FIONA GOROSTIZA
-- She declined a contract renewal offer and instead left Fox4 in December after five years as an early morning weathercaster and latter day feature reporter on live segments for the station's
Good Day
. Gorostiza has not yet disclosed any future plans.
LYNN KAWANO
-- She left Fox4 in September to return to her native Hawaii after nine years as a reporter. Kawano now reports for
Hawaii News Now
.
EMILY LOPEZ
-- Her seven years as a Fox4 reporter ended in September when Lopez left the station to join her husband, who got a new job out of state. She has declined to elaborate.
STEVE MCCAULEY
-- He signed off the air in August after 13 years as a weekend and fill-in meteorologist at WFAA8. McCauley opted to work full-time on his Ph.D degree but still contributes to the station's off-air "digital platforms."
GINA MILLER
-- The sports anchor/reporter had an eight-year tenure at CBS11 and sister station TXA21 (where she hosted
The Fan
) before leaving in early fall to "pursue new entrepreneurial projects." She currently is the founder of That Sports Girl Media, a content marketing company.
DANIEL NOVICK
-- He spent two years as a reporter at CW33 before leaving in May to join the aforementioned GolinHarris PR firm. He's assigned to the company's Texas Instruments account.
GARRY SEITH
-- After a seven-year stint at CBS11 and sister station TXA21, he left for undisclosed reasons in July. Seith had been working the early morning weekday shift at the time of his departure. His current employment situation is unknown at this time.
STEVE STOLER
-- The veteran WFAA8 reporter left in November after 11 years spent mostly as the station's principal Collin County correspondent. He now is director of media relations for the City of Plano, which is located in Collin County. Before joining WFAA8 in 2002, Stoler worked 17 years for Dallas-based Fox4.
LAURA THOMAS
-- She's now the weekend meteorologist at ABC's Phoenix station, KNXV-TV, after two years with CW33's
Eye Opener
program, which Thomas left in June.
DANIELLE VOLLMAR
-- She left CW33's
Nightcap
("A Different Kind of News") in January after hosting both that show and the station's early morning
Eye Opener
. After a short stint as a weathercaster at WTXF-TV in her hometown Philadelphia, Vollmar relocated to Boston's WCVB-TV, where
she's currently a "Storm Team 5" meteorologist.
BRAD WATSON
-- A 34-year career as an anchor, reporter and latter-day host of the Sunday morning
Inside Texas Politics
program ended in April when he left WFAA8 to become communications director for Luminant Energy. Watson's first day at the station dawned in January 1979.
Email comments or questions to:
unclebarky@verizon.net