Bar time: ex-WFAA8 reporter Valeri Williams now a new law school grad
06/02/08 03:28 AM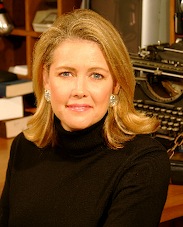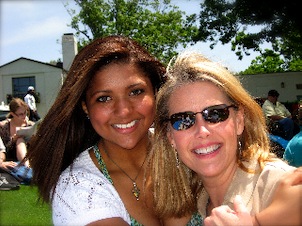 Valeri Williams (left) and with her daughter. Pictures provided by Williams
By ED BARK
Readers of this site regularly ask about the whereabouts of local TV reporter Valeri Williams.
Google searches came up empty and her old station, WFAA8, had no answer other than, "She worked with us in our 'News 8 Investigates' unit through January 2003. We wish her well."
But former WFAA8 colleague and friend Robert Riggs, recently dropped by CBS11 as part of budget cutting, had both an answer and a phone number for Williams. She's a brand new graduate of Southern Methodist University's law school and plans to start practicing her new profession in September for a North Texas firm specializing in litigation.
She and her husband of 26 years also are the newly adoptive parents of a 15-year-old girl.
"I've kept a real low profile," says Williams, 47, who initially joined WFAA8 in 1992 and worked for ABC News as an Atlanta-based correspondent before returning to the station in 1999 for a second and shorter stay.
Before opting to be a TV news reporter, Williams had been accepted to Baylor University's law school.
"I decided to take a step back," she says. And when SMU started an evening law school program, "it just seemed like a perfect fit."
Williams says she had become dissatisfied with the direction of TV news. "I think you enter a point in your career when it's no longer what you believe in. I did it for 20 years and for the most part I loved what I did."
She also ran her own media consulting business after leaving WFAA8, representing clients "who have been targeted by the media."
"There's this illusion that people, by not commenting, are going to stop a story and make it go away," Williams says. "I think my clients would tell you I've mitigated a lot of damage."
Her tenure at WFAA8 was marked by tough-minded investigations and numerous awards. But Williams readily acknowledges that more people remember her for a
numbed, live report
from Hedley, TX near Amarillo on the sub-freezing night of Nov. 24, 1992. Back in Dallas, co-anchors Tracy Rowlett and the late Chip Moody were considerably amused at Williams' efforts to get her words out.
"I can honestly say that up to a year or two ago, not a month went by that someone didn't stop me and ask about that," she says. "I've always taken it in good stride. You never know when something in your career is going to be a way to be recognized . . . In essence it made me a lot more approachable to people. It softened how they saw me. Because I did a lot of tough stories, it was nice to have one event in my career that showed I was human."