WFAA8 tabs Des Moines anchor for Daybreak slot
01/26/09 04:19 PM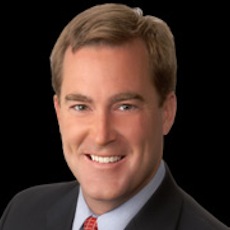 By ED BARK
WFAA8 has hired Des Moines, Iowa news anchor Chris Flanagan to join incumbent Cynthia Izaguirre on the station's ratings-challenged
Daybreak
program.
Flanagan, who will be a newcomer to an early morning shift, has been the 5, 6 and 10 p.m. anchor for ABC affiliate WOI-TV, which he joined in November 2004.
"He is one of the genuinely nicer people that I've met, and I think his personality will really mesh well with Cynthia's," WFAA8 news director Michael Valentine said in a telephone interview Monday. "There's an energy on the air that I think will differentiate him in this market. He's very, very funny."
Flanagan likely will join
Daybreak
by late February, Valentine said.
WFAA8 currently trails Fox4 and NBC in the early morning Nielsen ratings. The ABC station has had ample male churn in the past year, dating to Justin Farmer's decision to take an evening anchor post at WSB-TV in Atlanta.
Farmer informed WFAA8 management of his decision on the same day -- Jan. 4, 2008 -- that Izaguirre made her
Daybreak
debut. The station held him to the remaining seven months on his contract, but left Farmer out of
Daybreak
promotions.
Farmer was succeeded last August by in-house anchor Brad Hawkins, who then left WFAA8 late last year to take a PR position with Dallas-based Southwest Airlines. Jeff Brady, the station's 5 p.m. co-anchor, lately has been filling in.
"I think we need some stability," Valentine said. "We need people who have been on the show for more than six months and to get away from the cycle of turning over people."
Valentine said he discussed the rigors of an early morning shift with Flanagan, and is confident that he'll be a "long-term player" for WFAA8.
Flanagan, who has a journalism degree from Southern Connecticut State University, also has worked at television stations in San Francisco, Indianapolis and Hartford, Conn., according to his WOI biography.
The station said he moved to Iowa "because he was looking for a 'family friendly' area to live with his wife and raise their two children."