CBS11 adds to investigative unit with hiring of San Antonio's Mireya Villarreal-Gideon (updated with quotes from her)
11/27/12 04:02 PM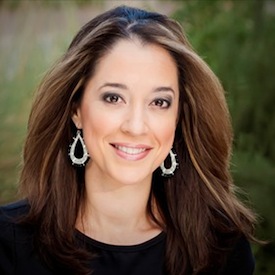 By ED BARK
@unclebarkycom
Mireya Villarreal-Gideon, a member of San Antonio-based WOAI-TV's "Trouble Shooters" team since 2008, has been hired as an investigative reporter by D-FW's CBS11.
The Edinburg, TX native began her on-air TV career in 2004 as a weekend sports/anchor reporter for KGNS-TV in Laredo. A year later she joined the Rio Grande Valley's KRGV-TV as a general assignments reporter before moving to WOAI, San Antonio's NBC affiliate.
Villarreal-Gideon's WOAI bio says she initially attended the University of Texas-Pan American on a tennis scholarship and also considered a career in law before switching gears.
"I don't enjoy surprising people with a camera and microphone," she says on her
Twitter page
. "But I'll do it if it means bringing you information and stories you won't see anywhere else."
In further comments relayed by her agent Tuesday morning, Villarreal-Gideon said, "Investigative reporting is truly my passion. There are times when I am the most hated person in the room -- and I get that. It comes with the territory. My job is to be an advocate for our viewers."
She also praised WOAI as "a great place to work with great people to learn from. I hope to continue learning and adding to my 'investigative tool chest' at CBS11."
CBS11's investigative unit currently is headed by reporter Ginger Allen. CBS11/TXA21 director of communications Lori Conrad confirmed Tuesday evening that Villarreal-Gideon will start on Jan. 2nd.
Here's a brief video of Villarreal-Gideon's live standup during a spring election night.
unclebarky@verizon.net