CBS11 anchor Brendan Higgins is dropped from station, issues statement about his arrest in Aspen
08/19/14 04:33 PM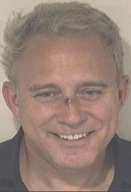 Brendan Higgins in CBS11 photo & Aspen police dept. mug shot.
By ED BARK
@unclebarkycom on Twitter
CBS11 early morning co-anchor Brendan Higgins issued a statement late Tuesday afternoon about his arrest earlier this month by the Aspen police department. He plans to have no further comment on the matter, Higgins said.
It was expansive compared to CBS11's official response early Tuesday evening. "Brendan Higgins is no longer with the station," CBS11 director of communications Lori Conrad said in an email reply.
Here is Higgins' statement, posted on his Facebook page:
"If my email is any indication, many of you are wondering about a recent incident in Aspen, Colo., that resulted in my arrest. Sorry it took so long to issue a post as I've been dealing with the related matters.
"First, I need to apologize for the negative attention this incident has brought to my wife and our family, our friends and the many wonderful people I've worked with over the years. I'm also sorry to the authorities in Aspen, who do a great job every day. I simply put myself and others in a bad situation, which will not happen again. My plan is to answer the legal charges against me. Thanks to all of you who have sent your support."
As
first reported Friday on unclebarky.com
, Higgins, 46, was arrested shortly after midnight on Aug. 6th and eventually charged with disorderly conduct and resisting arrest. A representative of CBS11 at the time said the station was looking into the matter and would have no further comment until learning more about the incident.
Before the CBS11 confirmation of Higgins' dismissal,
D Magazine FrontBurner blogger Tim Rogers posted
that "word comes" Higgins has been "fired" by CBS11 for his "terrible, horrible, no good, very bad night in Aspen. Gotta say, though, not a bad mugshot."
While the snark settled, we waited for official word from CBS11. It only seemed fair. Because to Higgins, this is certainly no joking matter.
Higgins began co-anchoring CBS11's early morning newscasts with fellow newcomer Adrienne Bankert on June 25, 2012. He previously had been NBC5's early morning co-anchor from December 2003 to January 2010, when Higgins and the station parted ways over what they said was a contract impasse.
There's no word yet on who will replace Higgins. CBS11's
Jason Allen
has been filling in so far this week.
CBS11's early morning newscasts currently rank fourth in the D-FW Nielsen ratings, behind Fox4, NBC5 and WFAA8 in that order.
Email comments or questions to:
unclebarky@verizon.net