NBC5's digital channel 5.2 will soon be a COZI environment for vintage TV
10/25/12 05:00 PM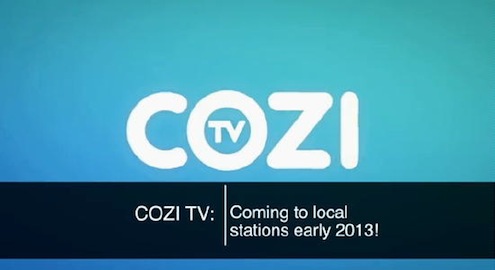 By ED BARK
@unclebarkycom
Some D-FW viewers were miffed -- even irate -- when "Classic TV" station KFWD-TV (Ch. 52) became the Spanish language network MundoFox in August.
This happened when Belo-owned WFAA8 sat back and let the station slip from its grasp rather than exercising an option to buy it and expand well beyond the "strategic alliance" it had with Ch. 52. Besides re-purposing some WFAA8 newscasts, KFWD offered oldies such as
Star Trek, The Twilight Zone
and
I Spy
.
Never fear, though, more vintage TV is near. NBCUniversal announced Wednesday that the digital channels operated by its 10 owned-and-operated stations -- including Fort Worth-based NBC5 -- will become COZI TV carriers early next year.
NBC says the new network "will combine many of America's most beloved and iconic television series, hit movies and original programming with a warm and welcoming vibe that engages viewers."
Among the former hit TV series migrating from the NBCUniversal library to COZI are
The Six Million Dollar Man, Charlie's Angels, The Lone Ranger, Lassie, Marcus Welby, M.D., Magnum, P.I., You Bet Your Life, The Red Skelton Show, The Lucy Show, Highway to Heaven
and
The Adventures of Ozzie and Harriet
.
NBC5, whose digital 5.2 channel is dubbed "DFW Nonstop," will be the new D-FW home of COZI TV, vice president of programming Brian Hocker confirmed Thursday.
"There will be opportunities for local stations to air local programming on COZI," he said. "So the 6:30 p.m. news (currently anchored by newcomer Deanna Dewberry) does not have to disappear. However, we'll be looking at the entire schedule to see what makes sense for us."
NBCUniversal said that COZI TV's overall objective is to stir old movies and TV series, plus first-run programming, "into one compelling network that will appeal to viewers who want to relax and escape."
Also promised are "innovative online and social media initiatives to engage the audience and enhance the viewing experience."
Also of note at NBC5
-- Thursday, Oct. 25th is the first day of the four-week November "sweeps" ratings period. And with co-anchor Meredith Land beginning her maternity leave, the station will deploy Kristi Nelson to take her spot at 10 p.m. with incumbent Brian Curtis.
The aforementioned Dewberry, who joined NBC5 this month, will co-anchor at 5 and 6 p.m. weekdays, Hocker said. She is familiar with the market and to some viewers after working for seven years, up until 2005, as an anchor-reporter at Belo-owned/Dallas-based Texas Cable News Network and WFAA8.
unclebarky@verizon.net