TXA21 ending weekend newscasts, dropping Chris Salcedo
05/14/10 02:46 PM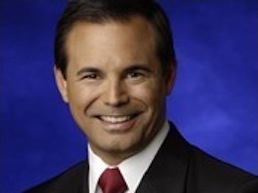 By ED BARK
TXA21 is dropping its weekend prime-time newscasts and also dealing out anchor/reporter Chris Salcedo, whose last day was Friday.
The changes were confirmed Friday, with the weekend "First In Prime" shows ending after this weekend's editions.
Salcedo, whose picture and bio already have been removed from the CBS11/TXA21 "News Team" page, originally was hired in September 2006 from a San Diego station to join an inaugural "First In Prime" anchor quartet of Tracy Kornet, Kenneth Taylor and Kaushal Patel. Only Kornet remains.
Salcedo had been anchoring TXA21's weekday editions with Kornet after Taylor was dropped. But he was sent to weekends last November after Keith Garvin joined the station from WRC-TV in Washington, D.C.
Both the weekday and weekend TXA21 newscasts, which air from 7 to 9 p.m., have been struggling in the ratings. Last Sunday's edition averaged just 20,359 D-FW viewers, according to Nielsen Media Research.