Yan leaves CW33, joins CNN
07/08/10 06:50 AM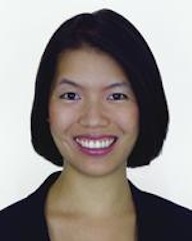 By ED BARK
Holly Yan, hired as a "backpack journalist" in May 2009 by Dallas-based CW33, is moving on to CNN. Her last day at the Tribune-owned station was Friday.
Yan joined CW33 after being laid off by
The Dallas Morning News
, where she spent five years as a reporter. She'll now be working for CNN Wire, which provides content for all of CNN's "platforms," including television, digital and radio.
Her former
DMN
colleague, Dan X. McGraw, remains at CW33. He also was laid off by the
DMN
before being hired by the station with Yan.