Local Nielsen ratings snapshot (Fri.-Sun., June 12-14) -- post analog, the results trickle in
06/22/09 08:52 AM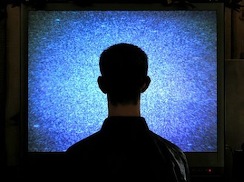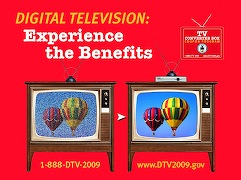 By ED BARK
The first local ratings returns of TV's digital age are in, even though they're a week old. But they'll be arriving at a faster clip now.
Results from Friday-Sunday (June 12-14) include two sporting events that now seem like ancient history -- Game 7 of the Stanley Cup Finals and the concluding Game 5 of the NBA Finals.
Pittsburgh's upset hockey win on Detroit's home ice, which aired Friday night on NBC during Digital D-Day, drew 106,288 D-FW viewers against the competing Rangers-Dodgers game on Fox Sports Southwest, which edged the pucksters with 112,931 viewers. But hockey had more advertiser-coveted 18-to-49-year-olds.
Sunday's closeout of the Orlando Magic by the Los Angeles Lakers drew 305,578 total viewers to dominate the prime-time Nielsens. It likewise had a big haul of 18-to-49-year-olds.
In Friday's local news derby, WFAA8 won the first digital matchup at 10 p.m. with 212,576 total viewers. That's a better showing than on the previous analog Friday, when WFAA8 led at 10 p.m. with 179,361 viewers. But the June 12th lead-in audience from ABC's
20/20
also was a bit larger.
WFAA8 also ran first at 10 p.m. among 25-to-54-year-olds, the main advertiser target audience for news programming. It again did better in this measurement than a week earlier.
NBC5 continued its winning ways at 6 a.m. with golds in both total viewers and 25-to-54-year-olds.
Fox4 likewise swept the 5 p.m. competitions and also notched a win at 6 p.m. with 25-to-54-year-olds. WFAA8 finished first at 6 p.m. in total viewers.