Late WFAA8 news director Marty Haag to have station's newsroom dedicated in his name
11/08/13 01:31 PM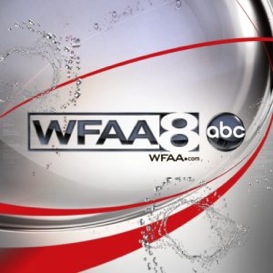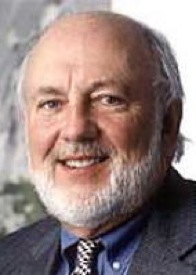 The late Marty Haag, who died in January 2004, played a major role in putting WFAA8 on both the local and national news maps.
By ED BARK
@unclebarkycom on Twitter
Revered, feared and soon to be enshrined at D-FW's WFAA-TV (Ch. 8), the late Marty Haag left lasting imprints on all who worked for and with him.
On Monday, Nov. 11th, the station's news room will be dedicated in his memory. Haag ran that shop, with both an iron fist and a velvet glove, from 1973 to 1989. At that point he became senior vice president/news of the Belo Broadcast Division before retiring in October of 2000. Haag received a career achievement Peabody Award in the following year and died of a stroke on January 2004 at the age of 69.
WFAA, via vice president of product development Dave Muscari, has declined to provide any further details or a statement from management until Monday's ceremony.
"Until we present this to the station, I don't want to send a ton of information out about it," Muscari said in an email response. Followup efforts were futile, with Muscari further clarifying, "It is not appropriate to talk about this publicly until we tell employees. That happens on Monday morning. Sorry if you don't agree."
Whatever occurs on Monday will be only a month or so before Belo officially turns over the keys to WFAA and its 19 other TV stations to Gannett Company. In late September, Belo shareholders approved the deal.
Haag and the late Dave Lane, who long served as WFAA's general manager, personified Belo throughout the station's emergence from a struggling, ratings-impaired ABC affiliate to a juggernaut that first began rolling when Haag teamed Tracy Rowlett and Iola Johnson as anchors in August 1975. He'd been a street reporter and she became the first black woman to anchor a TV newscast in this market. The ratings soon roared.
Both Haag and Lane genuinely enjoyed jousting with
The Dallas Morning News'
television critic. And in retrospect, I was fortunate to be on the receiving end, whether being cursed or grudgingly praised.
Haag worked at the national level, both with NBC and CBS, before joining WFAA. He in turn groomed a wealth of future network reporters and anchors, including current
CBS Evening News
standard-bearer Scott Pelley.
"Everything that I learned from Marty Haag and (former assignments editor) Bert Shipp at WFAA are lessons I employ at the
Evening News
every day," Pelley said in a 2011 interview with unclebarky.com. "WFAA was the greatest training ground possible for a young correspondent. The tradition of news under Marty Haag were the highest that you will ever see. And that informed everything we did at WFAA."
Haag took pride in the roster of WFAA news staffers that he helped to groom for the Big Leagues (which in reality aren't so big anymore). But he always bristled at those who dismissed local newscasts as circus acts.
"They take such a condescending point of view," he once said. "They call it 'local' as if we all had bib overalls. I think most of those people who criticize really aren't aware of what's happening. They see only Los Angeles and New York television. I'm not excited about New York or Los Angeles television either."
Haag's WFAA hires also include three current mainstays -- Gloria Campos, John McCaa and Dale Hansen. All quickly responded when asked to share their thoughts on their old boss. Rowlett, Johnson, weathercaster Troy Dungan and anchor/reporter Renay San Miguel likewise were fully cooperative. Let's first hear from the Old Guard via excerpts from the responses they sent: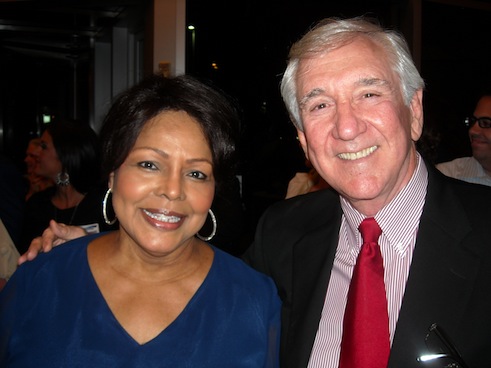 Iola Johnson and Tracy Rowlett in September 2012. Photo: Ed Bark
IOLA JOHNSON
"Marty Haag was arguably the finest news mind of his time. He was brilliant and blessed to work for a company that not only allowed him great autonomy, but also opened the purse strings, permitting him to freely use his genius to build an unparalleled news powerhouse.
"Our long and often contentious relationship was tempered by our mutual respect for each other's talent. Before his death, I dare say, we even became friends!
"In the beginning, I believed that Marty felt that he was stuck with me. At the end of the staff meeting introducing him as the new news director, WFAA management signed me to a new two-year contract. Fearing that I would be swept out in the mass firings that inevitably follow such a change, I gladly signed for what they were offering. To his credit, Marty had the good sense to keep me while he built his dynasty. I was still a rookie when he took the reins at Channel 8, so I honed my skills watching a master at work. It was a privilege to have known and worked for him."
TRACY ROWLETT
"WFAA was third in the market when Marty took over, and he started cleaning house. In 1974, Byron Harris, Doug Fox and I ('The Oklahoma Mafia') were brought in to set a new pace for TV news at a time when television generally got its news from newspapers and police scanners. He gave us a free hand and supported us when station management would sometimes back away from controversy and threats of legal action.
"Marty's greatest strength, in my opinion, was an almost uncanny ability to spot raw talent. Then he would leave them alone to get the job done. WFAA became a near network farm club and the station became the No. 1 ABC affiliate in the country, thanks largely to Marty's leadership."
TROY DUNGAN
"Marty was the guy responsible for getting me to WFAA. I knew him when he was assistant news director at WCBS-TV and I was the weather guy at WCAU-TV in Philadelphia. We talked over several years until he had an opening at a time when I could get free. Marty hired people he could trust and then left them alone. He told me when I arrived, 'If you do your job well, the only time you will see me is socially.' And that's what happened. He was a remarkable newsman and a good friend."
RENAY SAN MIGUEL
"Marty Haag rescued me from my layoff in June 1991. I had just been let go by a small, independent San Francisco TV station, along with the rest of our tiny, understaffed newsroom. I had only five years of TV news experience, so I didn't think I stood much of a chance of getting on at Channel 8. But Marty told me later that he liked the fact I spent the first six years of my journalism career reporting for my hometown newspaper, learning from the proverbial ink-stained wretches. No other news director had ever taken that into consideration.
"The last time I spoke to Marty was when I was asked to emcee the Dallas Press Club Katie Awards in late 2002. That was a big night for me for two reasons. I got to interview Walter Cronkite, the club's Lifetime Achievement winner. And I got to thank Marty for helping to make everything that had happened for me possible. He didn't just give me a job. He allowed me to work in a unique TV newsroom culture that he established -- one that valued journalism and the viewers' intelligence."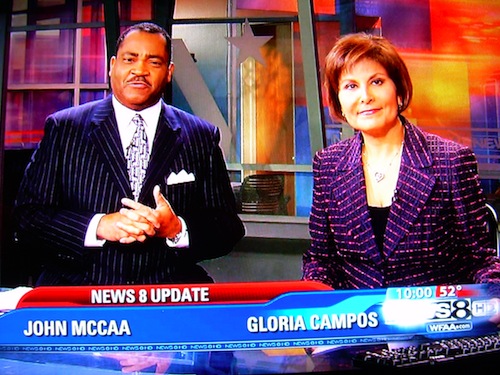 Veteran anchors and Haag hires John McCaa, Gloria Campos.
JOHN McCAA
"We still miss him, perhaps even more now than when he first left us.
"When I came to Texas in 1984, I had job offers at WWL in New Orleans and WFAA. I told my news director at WOWT in Omaha, Steve Murphy, about being in a bit of a dilemma at having to choose between two stations with reputations for doing exceptional journalism. Being a fellow Creighton graduate, he told me, 'Well, usually Jesuit-educated folks like you and me try to support our own (WWL at the time was owned by Loyola University -- a Jesuit school), but Marty Haag's reputation stretches coast to coast. And that sounds like a great opportunity to me.'
"Steve wasn't wrong. Marty could be demanding. But each time it was because he wanted to raise the bar and improve the story. His ideas and input
always
made you better and made for a better story. In what would now be considered a newsroom luxury, at news time we stood around three monitors in the newsroom and watched our stories together. The good pieces got lots of applause, the so-so stories . . . well, not so much. If yours was one of those so-so pieces, believe me, one look from Marty told you that tomorrow you needed to show some improvement. The great stories got a 'nice job' or thumbs up sign from him -- and on rare, rare occasions, a short note on yellow paper.
"In an age when we are compelled to do far more for more newscasts with far less, I miss the excellence he expected from each of us. But because of him, we should never stop trying."
GLORIA CAMPOS
"Marty Haag hired me to be a general assignments reporter in 1984. He definitely was a tough boss with high expectations. And I grew to love working for him and to love him. He became like a second father to me.
"We'd get together every now and then for lunch after he retired. I think I helped him stay connected to the news organization he helped build. He taught me so much. After 9-11, when it seemed like our whole world was falling apart, he told me, 'The best antidote to fear is information.'
"He once sent me a hand-written note, that I still have and will treasure forever. It means more to me than any award. In it he says, 'Girl, you have come a long, long way. And I thank you for letting me come along for the ride. Love, Marty.'
"I am
so
very proud to say I worked for Marty Haag. And proud that the station has chosen to honor him in this way."
DALE HANSEN
"Maybe the scariest news director I ever worked for -- and by far the best.
"It is an absolute honor to say I worked for Marty Haag.
"He demanded greatness because he expected it. Not enough people do that anymore."
Email comments or questions to:
unclebarky@verizon.net