Happy 30th anniversary to Fox4's Clarice Tinsley, reigning dean of D-FW news anchors
11/14/08 02:44 PM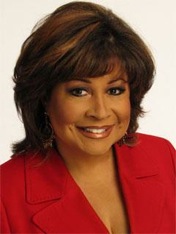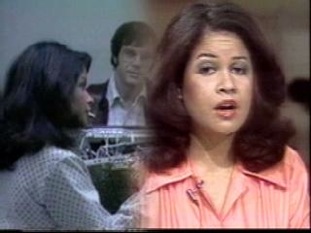 By ED BARK
Having braved multiple station owners, news directors, co-anchors, hairstyles and columns by yours truly, Fox4 anchor Clarice Tinsley is now a 30-year veteran at KDFW-TV, otherwise known as Fox4.
Thirty years ago, on Nov. 13, 1978, she joined KDFW from WITI-TV in Milwaukee to become D-FW's newest big-time news anchor. She was 24 at the time. And on her very first 10 p.m. newscast -- Dec. 4 of that year -- she shared the desk with co-anchor Barry Judge, sports guy Allen Stone and the late Gary Bazner with the weather.
So yes, it's been awhile. And Fox4 will salute her with tonight's half-hour
CT Celebrates 30
during the second half of its nightly 9 p.m. newscast.
No one else can match Tinsley's singular achievement of anchoring the news for 30 years at a single D-FW station. Tracy Rowlett came closest, logging a quarter century as WFAA8's signature news anchor before moving to CBS11 in 2000.
Rowlett is now out of the local anchoring picture after abruptly leaving CBS11 earlier this year for a Shale.TV gig that never materialized. So Tinsley now reigns as D-FW's dean of news anchors in what's become the country's fifth largest television market, behind only New York, Los Angeles, Chicago and Philadelphia. That's no small achievement.
Tinsley is still co-anchoring the 10 p.m. news, and also the 5 p.m. broadcast with latter day partner Baron James. Through all these years she's experienced and endured enough intrigue at KDFW -- which became a Fox-owned station in July 1995 -- to write a book that would leave even former colleague Dale Hansen speechless.
Tinsley and Hansen, along with the late Chip Moody and weatherman Wayne Shattuck, formed a powerhouse foursome at Ch. 4 in the early 1980s. Their 10 p.m. ratings wars with WFAA8 now seem epic by today's standards.
Hansen got fired in March 1983, as he's said many, many times, by news director Bill Wilson, who previously had axed him from an Omaha, Neb. station. You might say he landed on his feet at WFAA8, where he's been ever since.
"She's the only one who's survived from the great run we had at Channel 4," Hansen said in an article I wrote on the occasion of Tinsley's now somewhat distant 25th anniversary at Channel 4. "Good things happen to good people, and she is one. She must have started straight out of high school, because she doesn't look a whole lot different. The bottom line is, if I had Tinsley's hair, I'd be on a network right now."
Before Hansen, Tinsley had shared air time at Milwaukee's WITI-TV with Albert the Alley Cat, a wisecracking weather puppet voiced off-air by the station's general manager. That made Albert somewhat difficult to dislodge. I know. I watched Albert outlast numerous human talent as a formative youth in Wisconsin.
It got better for Tinsley at Channel 4. Much better. In 1985 she won the nationally prestigious George Foster Peabody and Alfred I. duPont Columbia awards for her part in "A Call For Help," an investigative series on the 911 emergency call system. Tinsley's long-running "Clarice's Hometown Heroes" segments began a decade later.
Tinsley still operates out of closet-sized office adjoining the Channel 4 newsroom. She's been married to Dallas business executive Stephen Giles since 1987 and has always credited her parents, Janet and Clarence Tinsley, with being her lifelong role models. Her dad died in January, 1996.
"From them I gained a sense of how I would fit in the world," Tinsley said during our 25th anniversary interview in 2003. "My mom is just the epitome of class, brilliance, grace, elegance and support."
Tinsley might well experience another milestone this month.
Fox4's 10 p.m. newscast, long without any potent lead-ins from high-powered network entertainment programming at rival D-FW stations, looks as though it's finally going to vault over NBC5 and into third place among advertiser-courted 25-to-54-year-olds, the main advertiser target audience for news programming. Second-place CBS11 also is within reach if everything breaks right.
Whatever happens, Tinsley obviously is a survivor and at this point, a homebody. KDFW was riding high with CBS'
Dallas
when she first arrived at KDFW. Now she's a Fox4 fixture for however long that lasts.
"I like being someone who has the balance of a really demanding career but also a home life, family and friends," she said five years ago as a 49-year-old kid. "I've never wanted to live out of a suitcase or be a person who's going from one place to another. Things can look really great. And then they can just go to heck in a handbasket in a heartbeat."
Congratulations, Clarice. Here's a segment from Fox4's
CT 25: A Silver Celebration
, where her hairstyles ranged far and wide: