Meteorologist Garry Seith still recovering from motorcycle crash
07/13/10 04:48 PM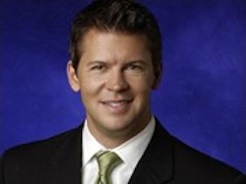 TXA21/CBS11 meteorologist Garry Seith remains on the mend from a serious late June motorcycle accident and isn't expected back to work until sometime in August, the station confirms.
Former NBC5 meteorologist Krista Villarreal, who lately has worked at Dallas-based KRLD radio (1080 AM), is filling in on occasion during Seith's absence.
We wish him a safe, sound and speedy recovery.
Ed Bark