Gannett engineers first layoffs as new owner of WFAA8, other former Belo TV stations
05/02/14 10:41 AM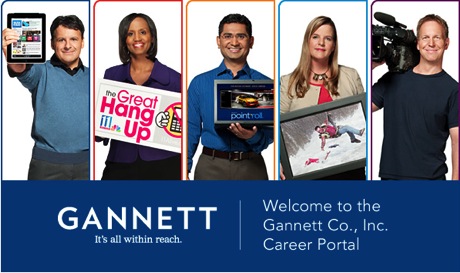 By ED BARK
Some layoffs of off-camera WFAA8 personnel were announced last week at a station meeting. It marked the first such actions on the part of Gannett Co., Inc., which assumed ownership of the Dallas-based station late last year from Belo Corp.
I had been tipped to this, but probably erred in giving WFAA8 management not one, not two, but three opportunities to confirm, deny or simply issue a "no comment." But news director Carolyn Mungo did not respond to any of the three email inquiries, and now the word is out in other quarters.
It's still sketchy, though. Several sources say that the layoffs affected directors, engineers and production and graphic personnel. So far no on-camera staffers have been let go at WFAA8.
Earlier this week, Houston blogger
Mike McGuff reported
on rumored layoffs at Houston's KHOU-TV, which also used to be owned by Belo until Gannett bought all of its TV stations. No one at KHOU would talk to him either, but McGuff said "multiple sources" told him that "possibly editors, master control operators, truck engineers,
Great Day Houston
staffers and the art department have all been affected."
The national industry website
TVSpy then reported
Thursday that "some Gannett stations have been hit with layoffs" that affect a "small number of positions."
TVSpy named WFAA8 and KHOU (based on McGuff's post) and also quoted a Gannett spokesperson as saying, "We're continually taking advantage of new technology to reallocate resources to our journalism and put more feet on the street. Occasionally, these efforts result in staffing adjustments."
That's a novel way of putting it.
Email comments or questions to:
unclebarky@verizon.net