WFAA8's Izaguirre gets her first star turn in a new and shiny spot
05/30/08 11:03 AM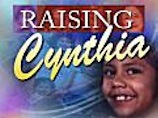 Cynthia Izaguirre at WFAA8 and from an earlier series on KOAT-TV.
By ED BARK
WFAA8's homespun new 30-second image campaign for Cynthia Izaguirre seems to be timed just right.
The station's ascendant
Daybreak
program, which she co-anchors, narrowly won the recently ended May "sweeps" among 25-to-54-year-olds, the key advertiser audience for news programming.
And Izaguirre's lame duck
Daybreak
desk partner, Justin Farmer -- better known as whatsisname at the station -- will be leaving in July to join WSB-TV in Atlanta, where his father, Don Farmer, once ruled the roost.
It's pretty much been Izaguirre's show since her Jan. 4th
Daybreak
debut coincided with Farmer's same-day decision to head for Atlanta when his contract expires. Station management understandably has cold-shouldered him in the months since while Izaguirre does each and every promotional tease. Now she's the star of her own half-minute show-and-tell, which ends with the Dallas-raised Izaguirre saying, "I love what I do and I love where I do it. I'm from here and I'm for here."
The ad hit home-screens just after the sweeps ended on May 21st. And it was strategically placed during Thursday night's season finale of
Lost
, which dominates the D-FW ratings among younger viewers.
It should be noted that Izaguirre has both an incandescent personality and a knack and appetite for selling herself. Her previous station, KOAT-TV in Albuquerque, N.M., aired a multi-part series titled
"Raising Cynthia."
And her tearful goodbye to the station and its viewers, for which she composed a poem, had to be one of the lengthiest in local TV history.
That said, Izaguirre clearly has the goods. Her WFAA8 spot finds her standing proudly onstage at Longfellow Academy in Dallas, where she attended middle school.
"We'd get talks from people who'd tell us we could do anything we wanted to do," she tells viewers. "And now I get to be one of those people."
The spot adapts an
Ugly Betty
motif with grade school pictures of Izaguirre in over-sized eyeglasses. The adult anchor also walks the Longfellow halls with her former drama teacher, Mrs. Kim Stidham.
"I grew up in Dallas, and I want to help people here," Izaguirre says. That can be accomplished by both bringing viewers their first news of the day and showing how dreams can come true, she adds.
The commercial ends with a closeup of a beaming anchor and her "News 8
Daybreak
" logo. It's a slick, effective sales pitch that harkens to days when campaigns built around individual personalities were standard operating procedure.
Lately, only WFAA8 has gotten into this game. The station introduced weatherman Pete Delkus to the market via a series of comedy spots. And sports anchor Dale Hansen earlier was featured alongside dancing girls in "Hansen Style" commercials.
Rival stations might be wise to start firing back with their own personality-driven plans of attack. They can make lasting impressions when done right. And the high-appeal Izaguirre ad stars a willing subject who's got it -- and doesn't mind flaunting it.