Pulling their own weight -- but who should be D-FW television's biggest loser?
07/18/08 01:35 PM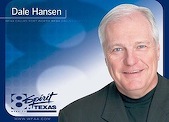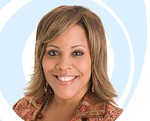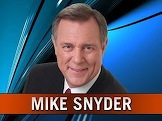 Heavy-hitters Dale Hansen, Debbie Denmon and Mike Snyder
By ED BARK
WFAA8 sports anchor Dale Hansen regularly calls attention to his poundage, and recently dropped about 60 of 'em on a regimen of Slim-Fast shakes and bananas.
But now he seems to be ballooning back up again.
NBC5 anchor Mike Snyder, appalled at his latter day girth, keeps
blogging on nbc5i.com
about his ongoing efforts to slim down to 190 pounds from an all-time high of 256. So far he's dropped nine, he says.
We also live in the era of NBC's
The Biggest Loser
, which will be trolling for
heavy-set Dallas couples
on Saturday (July 19th).
So clearly this is a topic whose time has come. And Hansen and Snyder aren't the only D-FW television news people whose health and appearance might be improved by a sizable weight reduction.
Television is, after all, a cosmetic industry for the most part. Snyder, for one, admits to feeling the sting of viewer emails aimed at his increasingly fleshy countenance.
There are others in this boat.
WFAA8 anchor/reporter Debbie Denmon is definitely getting up there.
Street reporter Randy McIlwain and sports anchor Newy Scruggs, both of NBC5, are showing they have a lot to lose.
Veteran CBS11 correspondent Bud Gillett has gotten too big for his old britches. And over at Fox4, anchor dean Clarice Tinsley, reporter Shaun Rabb and weatherman Ron Jackson seem to be growing on us.
Back here at unclebarky.com central, your friendly content provider has dropped 15 pounds off of a 200-pound frame in recent months. Lots of ass-sitting at a computer can be hazardous to one's waist line and overall life span.
But unlike Snyder, Hansen et. al., I'm not up for public consumption on an unforgiving television screen. You don't have to be -- nor should you be -- a stick figure. But if the camera indeed adds 10 pounds, then it's far better to shape up than let yourself blow way out of proportion.
Who of the above, then, would benefit the most from a sensible but considerable weight loss? Or maybe you have other D-FW anchors or reporters in mind. That is, if you care one way or the other about such things.
NBC5's Snyder has drawn considerable attention to this touchy topic with his repeated, some might say obsessive, blog updates. Now it's your turn to weigh in with your comments.