Good Day's Fiona Gorostiza gets burned during coal-walking expedition
04/22/09 10:07 PM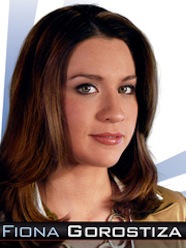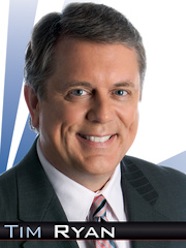 By ED BARK
Fox4 is making light of a second degree foot burn suffered by roving
Good Day
reporter Fiona Gorostiza during Tuesday's program.
In a myfoxdfw.com account headlined
"Good Day's Firewalking Fiasco,"
the station says that Gorostiza felt a coal sizzling on the bottom of her bare foot while walking across hot coals during an outdoor segment at Fair Park conducted by the Firewalking Institute of Research and Education.
"By noon, she had a pretty unattractive blister which she covered with a bandage," the Fox4 account says. "Later on, Fiona went to a doctor, and discovered she had suffered a second-degree burn."
The Dallas-based station even has a link to a picture of Gorostiza's blistered foot, but warns, "It's a little gross!"
Gorostiza, who joined Fox4 in December from KMIR-TV in Palm Springs, Calif., was egged on by
Good Day
co-anchor Tim Ryan, who jeered, "C'mon, you weenie" from the safety of the station's downtown studio.
He later urged, "Again! Again!", but Gorostiza declined before plugging the Firewalking Institute's $350 seminar Wednesday in Flower Mound.
"I wouldn't walk across that if you
paid
me $350," Ryan jabbed.
Gorostiza, who also does weather segments for Fox4, shouldn't have to risk injury in the line of such ludicrous duty.
Good Day
tends to be fun and games during the latter stages of its daily 5 to 9 a.m. presentation. Still, the new kid on
Good Day
's block doesn't have to be treated as though she's going through an ongoing fraternity hazing. It's time to grow up a bit and be a little more concerned about her safety.
In retrospect, here's the not so high-larious video from Fox4's Web site: