Taking the PR plunge: former CW33 reporter Charles Bassett joins the crowd
12/06/12 10:03 AM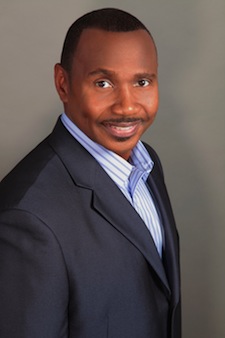 By ED BARK
@unclebarkycom
Charles Bassett, formerly with D-FW's CW33, has joined the growing number of reporters opting for public relations positions.
Bassett, who joined the station in spring 2011, was dropped in October during a
mass "transitioning"
to the new comedy-laced
Nightcap program
, which launched on Nov. 1st.
"This is to let you know I have landed on my feet after being let go from CW33," Bassett said in an email this week. His new position, starting on Dec. 17th, will be senior public relations manager in the Dallas offices of AT&T. Bassett said he'll be "responsible for media relations in news markets throughout North Texas . . . I look forward to working with such a high-profile company. I'm excited about promoting the global brand and the products."
"After I saw the changes CW was making to the newscast, I had no desire to remain with the station," Bassett added. "I consider myself a serious journalist. I've been reporting and anchoring for 18 years and this was not the path I wanted for my career."
Since last December, WFAA8 reporters Chris Hawes, Craig Civale, Cynthia Vega and Casey Norton, and CBS11 reporter Jay Gormley all have dropped out of newsrooms and dropped into PR positions with North Texas-based employers.
unclebarky@verizon.net