Former WFAA anchor Macie Jepson still in town, hoping to rebound
04/14/09 11:43 AM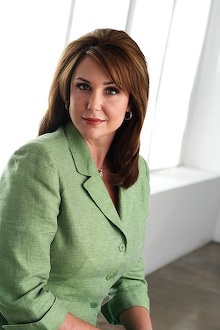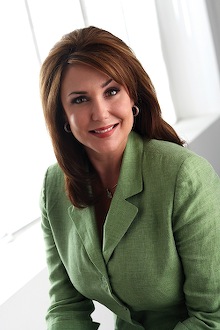 Macie Jepson in new, post-WFAA8 photos sent Tuesday.
By ED BARK
Former WFAA8 anchor Macie Jepson,
laid off last August
by the Dallas-based ABC station, is regularly mentioned by readers of unclebarky.com who wonder what's become of her.
She responded via email Tuesday, and also sent a fresh pair of pictures.
"There aren't many (TV) jobs out there to consider," Jepson says. "I hope WFAA didn't seal my coffin in this economy. I tell people all the time that what's happening right now is not only a reflection of the economy, but a reflection of the industry. I'll bounce back, but where I'll land is anyone's guess."
Meanwhile, Jepson says she's "doing some consulting" for the new
Clements Clinic
in Plano, and also "doing more charity work than I ever thought possible. I was like fresh meat on the philanthropy front. Now I find myself very busy. Most importantly I'm enjoying time with my family. I'm trying to 'be still,' listen to my heart, oh . . . and I'm praying for a job, too."
There's at least one big one out there, assuming that Dallas-based Fox4 is interested in hiring a new
Good Day
anchor from outside the station. As
recently detailed
, in-house anchor-reporters Dan Godwin, Natalie Solis and Krystle Gutierrez have been joining incumbent Tim Ryan on the early morning show since Megan Henderson left in late February for KTLA-TV in Los Angeles.
"Wouldn't that job be a coup?" Jepson says. "I did that gig in Cleveland (at WJW-TV) for many years and had a blast. In fact that job was the most fun I ever had in my career. It takes a certain personality to pull off that time slot."
At WFAA8, Jepson primarily co-anchored the 5 p.m. newscast with Jeff Brady, who recently left the station to form his own company,
Brady Media Group.
In the one-time only March "sweeps" ratings period, WFAA8 lost the 5 p.m. newscast ratings battle for the first time in at least 22 years.