This just in: A night in the lives of D-FW's late night newscasts (Mon., May 3)
05/04/10 02:49 PM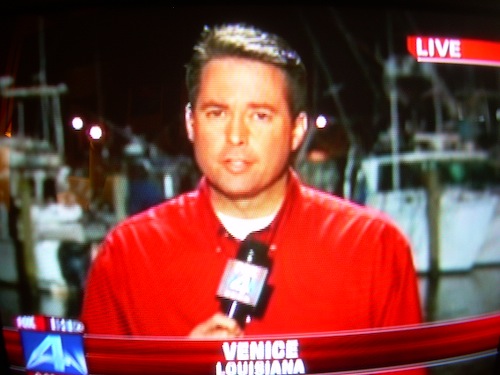 Brandon Todd reports first-hand on Gulf oil spill. Photo: Ed Bark
By ED BARK
It's not a local story per se, but it's definitely a big one with obvious reverberations.
Fox4 has spent far more time than its rivals on the still unchecked Gulf oil spill. On Monday it went more extra miles by being the only D-FW station to send a reporter to a community that's directly feeling the spill's impact.
Brandon Todd
ventured to Venice, Louisiana to interview fishermen and local business owners whose livelihoods are threatened. He then reported live from the scene at the top of Fox4's 9 p.m. newscast.
Was it time and resources well-spent? In this view, yes. This story isn't going away anytime soon, and Louisiana is close enough to home for a D-FW station to pay extra attention. Todd generally is a solid, resourceful reporter and a good person to have on the scene. And besides, he still needs a little "Journalism with a Capital J" therapy for agreeing to put on that ludicrous, dust-repelling full body suit and goggles during Fox4's coverage of the recent Texas Stadium implosion.
NBC5 also topped its 10 p.m. newscast with the latest developments on the Gulf oil spill. But there was a big difference. Co-anchor
Brian Curtis
began by narrating canned network videotape before going live to "NBC5's Jay Gray," who also was in Venice. Gray long has been with the NBC network, not NBC5, where he used to work as part of the station's night beat team. Or to put it another way, NBC5 didn't send anyone to Louisiana despite the inference by Curtis.
CBS11 offered an in-studio Gulf spill narrative by co-anchor
Doug Dunbar
, who then cued viewers to the station's web site for more information. WFAA8 barely touched on the story, with co-anchor
Gloria Campos
standing next to a decidedly generic-looking, scantly detailed gulf map. In days of yore, WFAA8 unquestionably would have been first on the scene. In the cost-efficient present, it barely paid attention.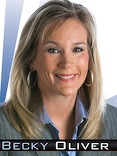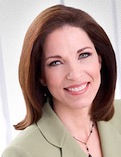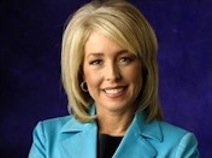 Fox4's Becky Oliver, WFAA8s Janet St. James, CBS11's Ginger Allen
Fox4 also scored Monday night with gravel-voiced gumshoe
Becky Oliver
's extended look at how accused offenders regularly have their cases dismissed if they can't be easily found.
"Fox4 learned if you just lay low long enough after the crime, you may never have to do the time," she said before diving in.
It was a genuine eye-opener, with Oliver deploying statistics that showed a total of 6,839 misdemeanor cases dismissed in the last 10 years "because of un-apprehended defendants or the passage of time." In 2008 alone, 3,315 were thrown out.
Oliver interviewed a woman who had been injured by a drunk driver and another woman whose car had been burglarized. The judges who eventually dismissed the cases declined to be interviewed, but Oliver did get an on-camera interview with Gordon Hikel, chief prosecutor of the Dallas district attorney's office. Hidek offered what seemed to be some fairly lame excuses, telling Oliver that a "cost benefit analysis" eventually is made if accused offenders can't be found over an extended period of time.
Oliver easily found some of them herself, including a man charged with assault in 2004. He'd been living at the same address listed on the original police report ever since, but his case was dismissed in 2008 because he supposedly couldn't be found. The man spoke openly -- and on-camera.
Oliver can be over-bearing at times, but not this time. She held her voice inflections to a minimum and delivered the goods after what appeared to be considerable homework and legwork. Fox4 can still afford the ample time it takes her to prepare these reports when she uncovers something of true value.
In contrast, CBS11 offered a lengthy "investigation" of 3D movie glasses germs by reporter/early morning co-anchor
Ginger Allen
. An independent tester found most of the glasses to be free of bacteria, but "colonies" of germs were discovered on at least one pair. Still, the tester said the amounts "are not alarming," but could cause a few problems for users with "weak immune systems."
Basically this was a nonsensical, non-story, with Allen suggesting at its merciful end that 3D moviegoers take anti-bacterial wipes with them as a precaution. Theater chain reps say that used glasses are either discarded or sanitized for re-use. The End.
Over on WFAA8, medical reporter
Janet St. James
piggybacked off ABC's recent
Jamie Oliver's Food Revolution
series. Playing an ad hoc veggie czar, she visited Dove Elementary School in Grapevine and hovered over second graders while they ate lunches brought from home. St. James wondered aloud whether the kids were eating healthier by avoiding the typical cafeteria junk food that Oliver fought against during his series.
"How many of you bring vegetables every day?" St. James asked. No one raised their hand.
She later chastised a little boy for eating his oatmeal cookie first.
"What do you think mom and dad would say about that?" St. James asked.
"I don't know," said the offender before the intrepid reporter gently branded him a fibber.
St. James did find one good little soldier in second-grader Maximillian Moyer, whose lunch included both a fresh vegetable and a fresh fruit. Overall, though, her report felt more than a little invasive. And it really proved nothing.
WFAA8 weathercaster
Pete Delkus
soon rained on St. James' nutrition parade by proclaiming, "Tater Tots'll set you free."
This prompted his nightly foil, beefy sports anchor
Dale Hansen
, to claim abject poverty as a kid. So much so that li'l Dale supposedly got only bread crusts for dinner.
"We dipped the crusts in water and called it a stew," said Hansen. "And you just blew up and weighed, like 300 pounds. Caused all my eating problems." Delkus contributed a prolonged mega-guffaw during Hansen's latest embellishment.
CBS11 sports anchor
Babe Laufenberg
also got a little crazy after showing footage of Texas Rangers manager Ron Washington being thrown out of that night's ongoing road game against Oakland.
"I've always wanted to know what was the one word that set that up," Laufenberg ad libbed. "Usually it starts with an F."
Anchors Dunbar and
Karen Borta
distanced themselves faster than Hansen can eat a personal pizza. "We're not going to go there," said Borta while an off-camera crew member allowed himself to laugh.
The night's other run-at-the-mouth moment came from Fox4 co-anchor
Steve Eagar
, who went off on self-exiled director Roman Polanski during the nightly "News Edge" segment.
Eagar very strongly objected to Polanski's "I can remain silent no longer" article for a French website. He's fighting extradition back to the U.S. in connection with his plea of guilty to having unlawful intercourse with a 13-year-old girl 33 years ago during a photo shoot. As part of a plea bargain, Polanski served 42 days in jail before fleeing the country while awaiting sentencing.
Fox4 slugged the news brief "Pity Party" while Eagar said of Polanski, "The United States is trying to get him back from Switzerland to go to prison. Yes, readers, not to pity his lot in life. Don't worry, not many outside the Hollywood crowd do, Mr. Polanski. In 1977 he drugged, raped and sodomized a 13-year-old girl. Thirteen! He says it was consensual. Thirteen. Don't pity him. Pity her."
A little context might help here. Polanski's victim,
Samantha Geimer
, long has said that the charges should be dismissed. She began saying this in 1995 and recently again said that she opposes Polanski's extradition. The attention brought to Geimer and her family in today's media vulture culture "is not pleasant to experience and is not worth maintaining over some irrelevant legal nicety, the continuation of the case," Geimer said.
Geimer also talked on camera in the 2008 independent documentary,
Roman Polanski: Wanted and Desired
, which raised issues of serious judicial misconduct during the trial of Polanski.
None of this excuses Polanski's actions in 1977. Nor does it sanction anchor Eagar's ill-considered rant in the middle of a newscast. If he wants to be a commentator, too, then give him a clearly identified segment to unload his views. He also might want to note that the "pity her" woman in question would disagree with everything he said Monday night.