Fox4 meteorogist Ron Jackson loses Cedar Hill home and pets to Good Friday fire of still unknown origin
04/22/11 03:23 PM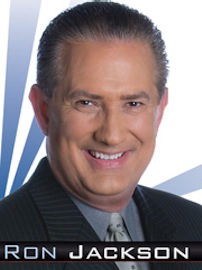 By ED BARK
Veteran Fox4 meteorologist
Ron Jackson
woke up in his Mansfield apartment Friday morning to learn that his main home in Cedar Hill had been gutted by a fire.
"It's not the greatest feeling in the world, I'll tell you that," Jackson said in a telephone interview Friday afternoon. "I really don't know exactly where we stand at this point, but it's pretty bad. The house burned down, at least most of it. I don't know if it's totaled or not."
Jackson said he had been having the home restored and hoped to move back in at the end of May. He was at the Cedar Hill residence until about 11 p.m. Thursday before locking up and returning to his Mansfield apartment, Jackson said. "Everything was fine."
The cause of the blaze is still unknown, and he hasn't yet been allowed inside the home, he said. Two exotic birds that he owns perished in the fire and his cat is still missing, Jackson said he was told. He also had just purchased a 73-inch screen television set that was destroyed. "I hadn't even taken it out of the box," Jackson said.
Jackson does the weekend weathercasts at Fox4 and also regularly fills in on weekday newscasts. He has been
at the station since the late 1980s
.