Former WFAA8 anchor/PM Magazine host Bill Ratliff dies (updated)
05/08/12 02:55 PM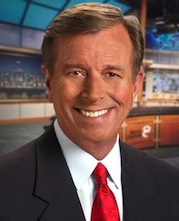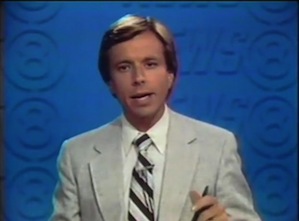 By ED BARK
@unclebarkycom
Bill Ratliff, who more than a generation ago co-hosted Dallas-based WFAA8's
PM Magazine
with Leeza Gibbons,
died Tuesday afternoon
of complications from surgery. He was 63.
Ratliff left
PM
and WFAA8 in 1982 before starting a 27-year tenure as a news anchor at Tampa, Florida's WFLA-TV, an NBC affiliate. He
resigned in April 2009
after the station told him he'd have to accept a substantial pay cut and fewer hours in order to continue at the station.
"It's been a great ride, but the economy did me in," Ratliff said at the time.
WFLA news director Don North expressed regrets, telling former
Tampa Bay Tribune
TV critic Walt Belcher that "we really wanted him to stay. But the news business is changing at an unprecedented pace, and in this tough economy we've had to make some difficult decisions."
Gibbons went on to co-host
Entertainment Tonight
and her own syndicated talk show among other TV ventures. She also was a celebrity contestant in the Spring 2007 edition of
Dancing with the Stars
.
Ratliff also anchored newscasts at WFAA8 but was primarily known for
PM Magazine
, a then breakthrough weekday program in which stations from around the country shared their feature stories while being fronted by local talent in each market. WFAA8 began carrying
PM
in 1978, airing it at 6:30 p.m. The concept endured from 1978 to 1991, although WFAA8 dropped the program well before its official demise. KDFW-TV (Channel 4) then briefly picked it up.
Ratliff "was a great guy, and very unpretentious," said former WFAA8 reporter/anchor David Margulies,who left the station in 1986 to start
The Margulies Communications Group
. "He was very good at what he did, but he never acted like he was a big star. And quite frankly, on
PM Magazine
, he really
was
a big star."
Ratliff's last position at WFAA8 was as a weekend anchor, with Margulies replacing him in that position after Ratliff left for Tampa in 1982 to eventually become a household name in that city.
In the below 1980 WFAA8 sales presentation to advertisers, Ratliff and Gibbons can be seen together as
PM
hosts. The 7 minute, 28 second video is worth watching in its entirety for old school grins and memories. But the
PM
portion begins at the 2:23 mark, with Ratliff and Gibbons making their entrance at the 3 minute mark.