Latest Nielsen ratings point values for D-FW show overall increase in viewers, but drops in key demos
09/25/12 09:41 AM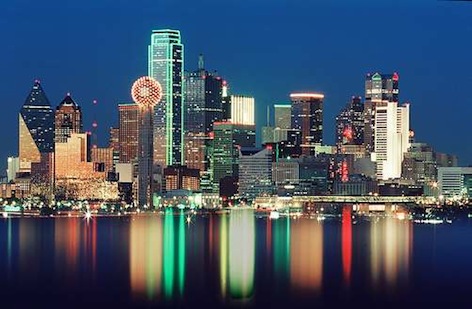 By ED BARK
@unclebarkycom
Nielsen Media Research's annual adjustment of ratings point values shows a plus side in D-FW for total viewers after last year's unanticipated drop-off.
But there's a "but." In the key advertiser target groups of 18-to-49-year-olds (for entertainment programming) and 25-to-54-year-olds (for news), the populations again dipped.
Here's a closer look.
The number of total viewers per rating point increased from 67,741 to 68,842, still a little short of the all-time high of 69,257 for the 2010-11 TV season. The new numbers took effect on Saturday, Sept. 22nd.
Nielsen says that the year-to-year 18-to-49-year-old population with TV sets dropped slightly, from 32,023 per rating point to 31,894. And the 25-to-54 estimate also fell a bit from 30,093 to 29,811.
Another younger audience segment, 18-to-34-year-olds, dipped from 16,872 to 16,758.
There were increases in two older audience groups that a majority of advertisers deem unworthy of their commercial pitches because they're supposedly less "impressionable" in their buying habits.
The number of viewers 65 years and older went up from 6,737 per rating point to 7,323. And viewers 50 years of age and older increased from 18,577 to 19,788.
Nielsen likewise showed increases in the number of African American and Hispanic viewers within a D-FW TV market of 6.84 million.
The African American population, which includes all ages, is up from 396,940 to 410,820. And the number of Hispanics has increased from 504,610 to 519,210.
D-FW remains the No. 5 TV market in the country, behind New York, Los Angeles, Chicago and Philadelphia.