WFAA8 drops The Gordon Keith Show and Young Street as part of layoffs announced Wednesday (updated Thurs. a.m.)
01/22/09 11:58 AM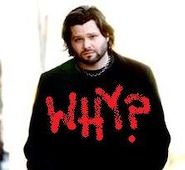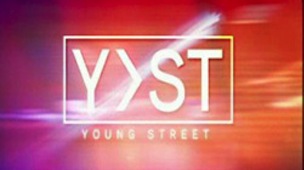 By ED BARK
Layoffs announced Wednesday at WFAA8 have ended the runs of
The Gordon Keith Show
and
Young Street
.
WFAA8 news director Michael Valentine said that no on-camera newsroom personnel are affected, but that an editor has been laid off.
Dave Muscari, WFAA8's vice president of product development, confirmed Thursday that 12 people were let go. Also, six open positions now will not be filled.
Young Street
co-anchors Henry Guerrero and Angelique Tege are the only on-camera WFAA8 personnel being dropped. Neither
Young Street
or
The Gordon Keith Show
was produced by WFAA8's news division.
In a stationwide meeting Wednesday, employees were told that much lower ad revenues than expected are projected in the coming year.
"It's a difficult business environment," Muscari said.
It was the second round of layoffs at WFAA8 in the past half-year. In August, 5 p.m. anchor
Macie Jepson was let go
as part of a downsizing that eliminated 14 workplace positions. Ten of them had already been vacant.
Keith, better known as the resident court jester on KTCK (1310 AM) "The Ticket," says in a
post on WFAA.com
that
The Gordon Keith Show
will be taking a "long vacation" after Thursday's 100th episode (12:35 a.m. following ABC's
Jimmy Kimmel Live
). The show will "recharge and possibly retool with more hot chicks and explosions," Keith writes. "There also has been talk of adding some small, adorable, adopted children (focus group driven)."
Last week's show had 26,572 viewers according to Nielsen Media Research.
In a later email response sent Thursday to unclebarky.com, Keith said, "Bottom line is that these are tough economic times and we lost our budget . . . I know we are not everyone's cup of tea, but I am proud of the work we have done."
The Gordon Keith Show
won three Lone Star Emmy Awards last year. It
premiered in February 2007
, originally on KFWD-TV (Ch. 52), with which Belo-owned WFAA8 has a programming arrangement.
"What a great and wonderful opportunity Channel 8 gave me to get my feet wet in a new medium," Keith said, sounding uncommonly sincere. "I have nothing but happiness and gratefulness for my years with Channel 8. More importantly, I hope to continue my relationship with WFAA in new ways in the near future. On a sadder note, I really feel bad for people who lost their real jobs. That, to me, is the headline."
Young Street
premiered on Jan. 6, 2008 as a young adult lifestyles magazine that replaced the canceled
La Vida
and
Metro
, which respectively targeted Hispanic and African-American audiences. It's been airing at 5 p.m. Sundays on WFAA8. The Jan. 18th edition had 19,929 viewers according to Nielsen.