This just in: A night in the lives of D-FW's 10 p.m. newscasts (Mon., Feb. 12)
02/13/07 03:25 PM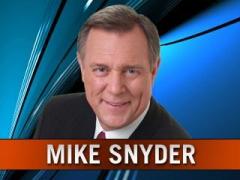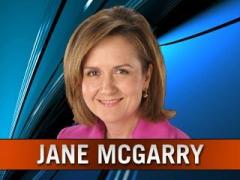 By ED BARK
Could the thrill be gone?
NBC5's rapid-fire, consultant-driven, ooh-scary, low-brow 10 p.m. newscasts might finally be heading for a fall after a victory string that stretches back to February 2002.
Belo8's fourth straight late night win Monday put the ABC station in a first-place tie with the Peacock after eight weeknights of the latest 20-night sweeps period. Both stations are averaging 8.4 Nielsen ratings (199,920 homes), with CBS11 holding down third place (6.0 rating/142,800 homes).
NBC5 still has the edge with 25-to-54-year-olds, the key advertiser target audience for news programming. But a first-place finish in homes would give Belo8 the bragging rights it's craved since finishing second to the Peacock in the Winter Olympics-aided February 2002 sweeps. All told, NBC5 has won 15 consecutive sweeps ratings battles, which are fought three times a year in February, May and November.
NBC5 is being hurt in part by declining lead-ins from NBC's 9 p.m. entertainment programming (See companion ratings story). Still, maybe viewers at last are growing weary of stuff like this from anchor
Mike Snyder
. On Monday's 10 p.m. newscast, he reported that a "pe-r-r-r-rvert" had exposed himself in a Grapevine woman's apartment. The man supposedly "pulled down his pants and asked,' Do you want some of this?' " Snyder related.
The woman then ran away and phoned police, the anchor said. And perhaps at that precise moment, a good number of viewers turned away from NBC5 and sought a less smarmy alternative. Not surprisingly, the pe-r-r-r-rvert story didn't make the cut on rival stations.
Belo8 in contrast had a generally solid Monday night newscast, with strong contributions from reporters
Jim Douglas
and
Janet St. James
.
Douglas went to San Antonio to interview Iraq war veterans who have returned home as amputees. All are victims of EFPs (Explosively Formed Penetrators), with neighboring Iran the suspected provider.
St. James continued a revelatory run of medical reports by looking at the significant increases in Lap-Band and gastric bypass surgeries, many of which are botched and must be redone at enormous expense.
On the small but significant front, Belo8 was the only station to note that a just-announced tour by The Police will include a June 26th stop in Dallas. All of the stations assuredly had this information, so why not share it? CBS11 in particular should have seen this opening. Its widely watched Sunday night telecast of the Grammy Awards opened with the newly reunited Police performing a tour appetizer, "Roxanne."
CBS11 did have a big opening story from reporter
J.D. Miles
, who used an undercover camera to document sales of pre-paid cell phones to customers who buy them without showing any form of identification. It's a new and easy way for drug traffickers and terrorists to cover their tracks, police say. Laws requiring government IDs from all cell phone purchasers supposedly are in the works.
Fox4 had an interesting update from
Jeff Crilley
, who said that authorities now know who cut down thousands of trees at Lake Dallas last year. The perpetrators' identities are being kept secret while a multi-million dollar settlement is being negotiated, Crilley reported.
All four stations found their way to a medical study that says men significantly can reduce their risk of heart disease by taking short daytime naps.
To waylay brain pan drain, you might want to skip an NBC5 newscast or two.
Here's Monday night's violent crime story count, with the eight-night running totals in parentheses:
NBC5
-- 4 (40)
Fox4
-- 4 (20)
CBS11
-- 2 (19)
Belo8
-- 0 (14)