This just in: A night in the lives of D-FW's late night newscasts (Wed., May 5)
05/06/10 02:52 PM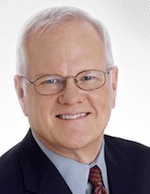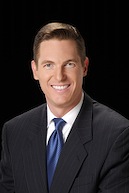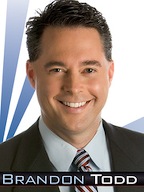 WFAA8's Byron Harris, NBC5's Brian Curtis, Fox4's Brandon Todd
By ED BARK
At least investigator
Byron Harris
came to play. Otherwise where's the snap-crackle in WFAA8's 10 p.m. newscast, which used to hands-down be this market's best and brightest?
Wednesday night's edition just kind of lay there, as have the station's ratings of late. Amid a batch of news blips and quickly forgettable stories, only Harris' report on "crime by the truckload" landed with any impact at all. Energy, people, energy. Even weathercaster
Pete Delkus'
nightly jabs at sports anchor
Dale Hansen
are routinely falling flat.
Harris looked at the increase in stealing entire loads of semi-truck shipments. Even worse, this is often a mere probationary offense for first-timers, largely because weapons usually aren't used. Successful thefts of mass quantities jack up the prices consumers pay for a variety of goods, Harris reported.
It was an eye-opener on an otherwise thoroughly indistinguished newscast that included
Craig Civale's
recycled piece on the success of a city-run Fort Worth animal shelter relocated to a pet goods store. NBC's
Scott Gordon
had that story two nights earlier.
On Wednesday, Gordon joined WFAA8's
Gary Reaves
and Fox4's
Sophia Reza
in reporting on the arrest of a Colleyville man who sent an explosive device to his estranged wife while camouflaging it with salad bowls. Fox4 and WFAA8 led with it while the lately reforming Peacock topped its newscast with
Scott Friedman
's far more impactful piece on American Airlines' increasingly "intensive negotiations" with a variety of unions.
It "could still be a summer of discontent" for travelers if agreements aren't reached, said Friedman, whose specialty is air travel issues. He knows his stuff, so the report carried some weight. Union and airline representatives were interviewed on camera.
CBS11, which largely dismissed the package bomb story via a brief anchor reader, led its newscast with
Jay Gormley's
"Brotherly Shove" piece. It's debatable whether this "only on CBS11" story merited such prominent play. But it definitely was a talker, with 15-year-old Hunter Robinson expressing remorse for calling 911 on his 17-year-old brother, Trey, after they got into an in-home shoving match.
Police handcuffed and arrested Trey, who spent the night in jail and still faces charges of domestic violence. The Hunter family is trying to get the matter dismissed via a "non-prosecution affidavit" filed by Hunter. But it's still on the books.
For the third straight weeknight, Fox4's
Brandon Todd
was the only D-FW newser in Venice, Louisiana, where he continued to report on the threat posed to the area's fishing industry by the Gulf oil spill. Todd's dispatches have been informative and worth the station's investment. And after Wednesday's live report, he stood by for an extended and interesting Q&A with anchor
Steve Eagar
.
Fox4 also had another weekly "Deal or Dud" segment from consumer reporter
Steve Noviello
. Unlike most, this one was pretty weak and doubled as an infomercial for a local wine merchant. The product tested -- and judged a "Deal" -- was Wine Off, which is supposed to spotlessly remove red wine stains. The company also offers coffee- and urine-removing liquids, which Noviello passed on testing.
NBC5 not long ago used to limit all stories to two minutes or less. On Wednesday's 10 p.m edition it stretched out both Friedman's story and a later extended piece by co-anchor
Brian Curtis
.
It's rare to see any first-string D-FW anchor get out and about for the purposes of actually doing a little reporting rather than narrating canned footage. But Curtis did a good job with his look at the resurgence of General Motors' Arlington plant, which seemed to be firmly on the ropes a year ago but lately is thriving.
Fox4's
Richard Ray
also touched on GM's resurgence during a Monday night look on the rollout of the company's 75th anniversary "Diamond Edition" of the Chevy Suburban. Curtis spent more time detailing the automaker's dramatic upturn. It's still a shock to the system to see NBC5 operate in this manner. But keep it up.
Meanwhile at WFAA8, it lately seems to be regression rather than progression. Never thought I'd write that NBC5 had a better latenight newscast than D-FW's award-laden ABC affiliate. But from this perspective, the Peacock gets a gold star for Wednesday's edition while WFAA8 needs to get it together.