"Backpack" reporter McGraw vacating CW33 news room
10/26/10 11:31 AM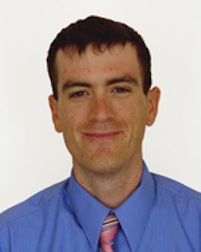 By ED BARK
CW33 reporter Dan X. McGraw, hired as a "backpack journalist" in May 2009 after being laid off by
The Dallas Morning News
, has decided to resign from the station.
His last day will be November 24th.
"I've been told by several good friends just to lay low and not say anything more," McGraw said in an email Tuesday.
CW33 news director David Duitch confirmed the resignation but declined to comment further.
"Based on Dan X's response, I am going to pass," he said.
Holly Yan, who joined CW33 with McGraw after likewise being laid off by the
Morning News
, left the station in early July to take a position with CNN, where she primarily does website work. McGraw declined to say if he has another job lined up. Both Yan and McGraw were envisioned as cost-efficient additions who shot, edited and produced their reports.
The Tribune Company, whose holdings include CW33, has been in a state of chaos of late. Both its chief executive officer, Randy Michaels, and its chief innovation officer, Lee Abrams, resigned this month after a front page story in
The New York Times
rocked the media conglomerate's world with allegations that a
"frat house" sexist culture
was in full swing.
CW33's nightly 9 p.m. newscast also has undergone a marked transformation in recent months. The on-air production quality has been notably enhanced in tandem with a big spike in sex-alacious stories. The leader of that pack is veteran reporter Shana Franklin, who on the station's website touts "a beat you won't see at many TV stations."
Franklin recently has contributed stories ranging from "Sex Appeal of the Dirty Girl: Grunge Is Good" to "Sex Tapes: Would You Do One to Get Ahead." She also has found time to cover the Texas Rangers' unprecedented post-season run to the World Series.
The Tribune culture, which apparently will soon receive a makeover, also is reflected in a CW33 website blog titled "From the Director's Chair."
It hasn't been refreshed since Sept. 22nd. But a decidedly off-color joke remains in place from an
earlier post titled "WTF . . . F**king prompter."

"Now I'll leave you with a joke," the blogger wrote. "Two nuns were sitting on a bench in a park when a man in a trench coat came by and flashed them. One nun had a stroke . . . The other one missed."