School daze for kids; happy days for early morning news shows
08/22/08 10:24 AM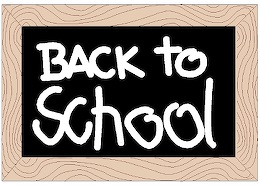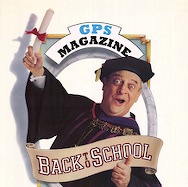 By ED BARK
For most kids it's definitely nothing to shout about. For D-FW's early morning newscasts, it's close to being a Super Bowl.
There's no better cure for a summer's worth of depressed viewing levels than a rocket-booster known as "Back to School" day. Moms and dads throughout the viewing area at last will be paying renewed attention to the siren songs of this populous market's four major waker-uppers.
After all, little Johnny Appleseed might need a raincoat. Or in upcoming months a jacket. Furthermore, what's on that ever-nutritious public school lunch menu -- pizza, corn dogs or chicken fingers? And could heavy traffic cause anyone to miss the opening bell?
You're going to see a full-blown and almost assuredly over-blown effort Monday from the sunrise shows on Fox4, NBC5, WFAA8 and CBS11. "Back to School" day is a big event for all of them, meaning vacations are over for each show's A-list anchors. Viewers won't be put in the clutches of another ratings "sweeps" month until November. But this is bigger than that because of the potential early morning growth curve.
NBC5's early show has the most built-in momentum after a java jolt from two weeks' worth of Olympics telecasts.
WFAA8 won the May "sweeps," but has slumped this summer. Is this just a seasonal thing?
Fox4, still a formidable contender, will have to push hard to return to the top.
CBS11's ratings have perked up a bit in recent weeks, but its dawn patrollers remain stuck in fourth. Can they continue to inch up the ladder now that the real games are on again?
Monday will be the first big report card for all of them. No more grading on the curve. And oh yeah, sorry about that, kids. We all have to play our roles.