CBS11 vet Stephanie Lucero soon will no longer be reporting for duty
04/17/15 10:03 AM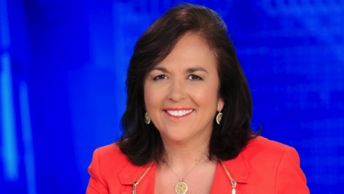 By ED BARK
@unclebarkycom on Twitter
CBS11 reporter Stephanie Lucero, who joined the D-FW station in 1997, has "decided to follow my heart and move in a new direction," she said on her Facebook page Friday.
Lucero, who lately has been working the early morning shift, said she's "ready to applaud, to advocate for something really special. I don't have that next dynamic position yet but I'm so very excited about the possibilities!"
She'll be leaving after two more weeks at CBS11, which hired Lucero after a lengthy tenure at Fox4. Lucero said she's spent roughly 30 years as a TV journalist.
"It has been a fantastic ride," Lucero said, emphasizing that she and her family will remain in North Texas.
"Dallas is our home," she said. The place we love and God has blessed me with two awesome sons and an incredible support group. You know who you are. Thank you, thank you, thank you! You are my rock! No farewells. We are not leaving DFW. Just turning a big page professionally."
In April of 2007, a then fledgling unclebarky.com
posted a piece
on the sizable roster of anchors and reporters who previously had worked at rival D-FW stations. Lucero was among the 13 cited.
"You know what my comment is on that? Sounds like an all-star roster to me," former CBS11 president and general manager Steve Mauldin said at the time.
Eight years later, only former Fox4 reporter Bud Gillett remains at the station.
Email comments or questions to:
unclebarky@verizon.net