CBS11 hires new early morning traffic stopper, shifts incumbent Frosini to reporter role
07/19/12 02:27 PM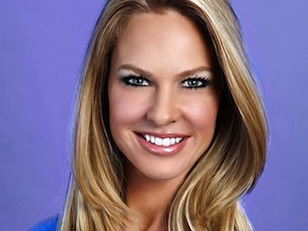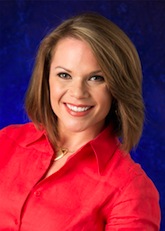 CBS11 newcomer Whitney Drolen and holdover Teresa Frosini
By ED BARK
@unclebarkycom
CBS11 continued its early morning news makeover Thursday by naming Whitney Drolen as the new traffic "anchor" while shifting incumbent Teresa Frosini to the D-FW station's reporting staff.
The swap begins the week of August 6th, CBS11 director of communications Lori Conrad says.
Drolen's hire apparently rules out any possibility of soon-to-be-former NBC5 "Gridlock Buster" Tammy Bombeck relocating to CBS11 in that capacity. Dombeck's last day at NBC5, after they reached a contract renewal stalemate, will be Friday of next week. A six-month "non-compete" clause will then prohibit the veteran traffic stopper from being on-air in the D-FW market until February at the earliest.
Drolen joins CBS11 from CBS-owned stations KCBS and KCAL in Los Angeles, where she's lately been doing traffic updates. She began her TV career at little WVVA-TV in Bluefield, W. VA., moved to Pittsburgh's WTAE-TV and then relocated to Southern California in 2006. Her employers since then also have included E! Entertainment Television, Fox Movie Channel and Comcast.
"I love the Dallas-Fort Worth area, so for me, this is a dream come true," Drolen says in a CBS11 publicity release. "I'm thrilled to have this opportunity to work at CBS11 and to become a Texan."
CBS11/TXA21 president and general manager Gary Schneider praised Drolen as "intelligent, energetic and extremely excited to come to North Texas."
Frosini, CBS11's traffic maestro since May 2006, will become a reporter specializing in lighter news. The station says her beats will include entertainment news, "special news reports" and her ongoing "Texans With Character" profiles.
"I am excited to have the opportunity to move into the genre where my passion lies," she says, also noting her love for the early morning shift she'll be leaving.
CBS11, long a distant number four in the early morning ratings race,
introduced a new anchor team
of former NBC5 early riser Brendan Higgins and Adrienne Bankert on June 25th. With Drolen's hiring, only meteorologist Garry Seith remains in place.
Drolen's official resume reel, which she posted on youtube, is eclectic to say the least. And also typical of these times in local TV news. Here it is: