Second bench warrant for arrest of WFAA8's Shon Gables issued by second judge
06/22/12 12:15 PM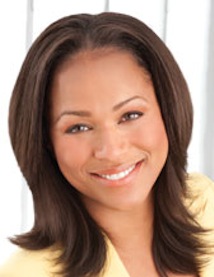 By ED BARK
@unclebarkycom
The legal difficulties keep mounting for WFAA8 anchor-reporter Shon Gables, who now has a second bench warrant issued for her arrest, this time by a different Michigan judge.
Gables, who lives in Frisco, has long been at odds with her second ex-husband, Peter Klamka, whose attorney brother, Richard Klamka, has won a series of judgments against her. As
previously reported
, Gables was first cited for contempt of court on March 4, 2011 by Michigan district judge Jeanne Stempien.
The first bench warrant for her arrest was for twice failing to appear in court as ordered in connection with a successful $35,000 slander judgment against her rendered on April 7, 2010. The bond on that arrest warrant was
increased from $2,000 to $25,000
in June of 2011 after Gables and her attorney unsuccessfully filed three motions for her to testify from afar in order to avoid returning to Detroit.
On Wednesday, June 20th of this week, a second bench warrant for Gables' arrest was issued by Michigan district judge Martha D. Anderson. She again was cited for contempt of court for failing to appear as ordered on that date. Bond was set at $30,000 this time.
The official "Order For Bench Warrant" document signed by Judge Anderson also notes that "on June 2, 2010, this Court entered a $747,500.00 judgment against the Defendant Shon Morton, more commonly known as 'Shon Gables,' for torts including invasion of privacy and defamation."
Gables had been ordered to appear "to testify about her assets and bring financial records for inspection" by attorney Richard Klamka. The latest court document in the case says that Gables received the order from a process server on May 29, 2012.
In January of this year, Judge Stempien authorized the
seizure and selling
of any personal property remaining in the Southfield, Michigan condo where Gables once resided. That was in connection with the $35,000 slander judgment. But it did not allow the confiscation of any property at Gables' current Frisco residence.
WFAA8 management has said previously that Gables is keeping the station "up to date" on these situations. The station has declined to comment further.
Gables joined Dallas-based WFAA8 in January 2010. Her duties include anchoring the station's early morning weekend news program and reporting on three weekdays. In August of 2010, Gables had her third child by her third husband, Anthony Robinson.
Ironically, one of Gables' earlier stories for WFAA8 was headlined "Warrant roundup underway in Dallas County." It ran in the summer of 2010, and as of this writing it remains on the
wfaa.com website
.