Manana: KFWD-TV set to become D-FW's Spanish language MundoFox affiliate, ending association with Belo-owned WFAA8
06/11/12 05:33 PM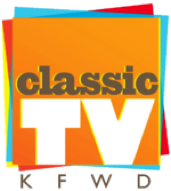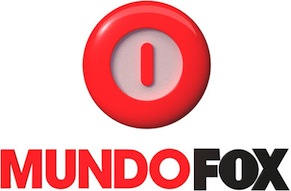 By ED BARK
@unclebarkycom
No one's commenting officially yet, but unclebarky.com has confirmed that KFWD-TV (Channel 52) will be the D-FW home of the new Spanish language MundoFox network when it launches on August 13th.
The agreement ends the "strategic alliance" between the "Classic TV" station and Dallas-based Belo Corp. whose WFAA8 provided some programming for KFWD and also has been replaying its 10 p.m. newscast at 11 p.m. on the channel.
The partnership also gave Belo an option to buy KFWD and establish a "duopoly" similar to that between CBS11 and TXA21. But that never happened.
KFWD, a Spanish language Telemundo affiliate when it signed on in 1988, is owned by HIC Broadcasting, Inc., But it essentially has been operated by Belo Corp., which also provides ad sales assistance and some technical and promotional services.
Besides "repurposing" WFAA8's late night newscasts, KFWD currently airs two syndicated shows --
Dr. Oz
and
The Insider
-- that also are carried on WFAA8. But the station primarily is known for reprising former network hit series such as
All In the Family, Perry Mason, The Jeffersons, The Andy Griffith Show, Night Gallery
and the original
Hawaii Five-0
.
Representatives of MundoFox declined to comment Monday and WFAA8 spokesman Dave Muscari said the station would have "no comment at this time."
Dallas-Fort Worth is the fifth-largest TV market in the country and ranks sixth among Hispanic TV markets. Last month, MundoFox announced its
initial programming plans
during the network "upfronts" in New York.
The network's first president, Emiliano Saccone, told advertisers that " 'The New Latino' audiences we are targeting are clearly more demanding than previous generations. The mere fact that a program is in Spanish is not enough of a differentiator. Today's Latino wants content that is more enriching, challenging and '
Americano como tu
(American like you)."
Besides the usual prime-time
telenovelas
, MundoFox is planning a "Latino version of
Sex and the City
" titled
Santisimas
and a game show adapted from NBC's
Minute to Win It
(titled
Minuto para Ganar
).
There also will be a national newscast and a mix martial arts series. MundoFox will be competing directly against powerhouse Univision and also-ran Telemundo (owned by NBC) for a prime slice of the growing Hispanic market.
Its executives have compared it to the launch of the Fox Broadcasting network in 1986 as a competitor to the long-established ABC, CBS and NBC networks.