This just in: A night in the lives of D-FW's 10 p.m. newscasts (Thurs., Feb. 1)
02/02/07 12:59 PM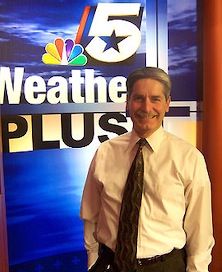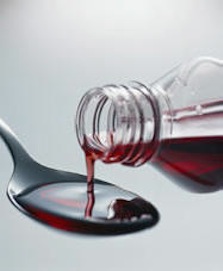 By ED BARK
News purists perhaps are still spitting up. That's assuming there still are any.
But the cold, hard truth is this: NBC5 rode weatherman
David Finfrock's
hack attack to a dominating win in the 10 p.m. ratings on opening night of the February sweeps (see companion story). So who's sorry now? Not the Peacock. In fact, rival Belo8 anchor
Gloria Campos
seemed downright hopeful Thursday when she told weatherman
Pete Delkus
at newscast's end, "Heard ya sneeze. Hope you're not getting sick."
"I'll survive," said Delkus, who clearly doesn't know what it takes to make the ratings merry. C'mon, Pete, at least get a good wheeze going. Or maybe you could blow your nose real hard while forecasting freezing drizzle for Palo Pinto county.
NBC5 anchor
Jane McGarry
happily served as point woman on the Finfrock front. "We follow our good friend to the doctor and give you the straight scoop," she promised viewers.
Reporter
Meredith Land
then "got to the bottom of it," in McGarry's apt words. Her story racked up a total of 13 on-air coughing fits from Finfrock, all delivered in short, economical bursts. That's an odd sort of record not likely to be broken any time soon. Still, wouldn't it be fun if anchor
Mike Snyder
tried to one-up Finfrock with a sweeps flurry of on-air flatulence? Imagine the promotional campaign: "What's got into Mike? You've emailed us with your concerns. Tonight we'll sniff it out for you."
For the record, Finfrock is severely allergic to mountain cedar and also developed a sinus infection during his prolonged bout with heavy coughing. He went to three doctors in search of relief and now "is doing better, but it's a slow haul," Finfrock said.
His anchor-mates twitted him a bit with some home remedies sent in by viewers, including sucking on a lemon and eating Hot Tamales candy. During Finfrock's resultant suspenseful weathercast, he stifled one cough but otherwise proceeded without incident.
His anchor mates and reporter
Scott Friedman
weren't as fortunate. Friedman's "Winter Blast" report ended with him on-camera but apparently unaware of it. He stood mutely for five or so seconds before McGarry bailed on him.
Snyder said that "insolent resistance" could be one of the causes of women tiring more easily than men. He quickly noted that he meant to say "insulin resistance."
McGarry told viewers that a grandmother beaten by her grandson remains in "critical emission." She meant "condition," but never said so. Still, McGarry later ribbed Snyder after he had a little trouble pronouncing the name of the Dallas Symphony's new musical director, Dutchman Jaap van Sweden.
"We'll see how well you do it next time, OK?" Snyder retorted in an oddly high-pitched girl's voice before the newscast gave way to NBC's
Tonight Show
.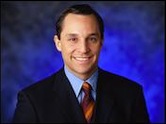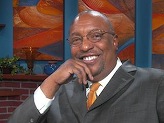 Street reporters Bennett Cunningham, David Schechter, Shaun Rabb
Some inventive, interesting reporting also broke out Thursday night.
CBS11 consumer investigator
Bennett Cunningham
alerted viewers to the easy availability of "bump keys" on the Internet. Generically cut, they can be used to open most common locks, making them a burglar's best friend. Cunningham confronted a young man who's been selling them, legally as it turns out, on ebay. More sophisticated locks can thwart bump keys, but they can be expensive and therefore unaffordable for one particular low-income woman whose home recently was burglarized.
Fox4's
Shaun Rabb
had a touching story about veteran Mesquite police officer Lynn Stevens, who's in need of another kidney transplant. His first donated kidney lasted him for five years, but now he's undergoing dialysis again. Stevens isn't begging, though. "I'm looking for that third chance," he told Rabb. "And if it comes my way, I'll be a fortunate man. More fortunate than I already am."
On Belo8, eager Clark Kent-ish
David Schechter
had an enterprising piece on how women consistently have to pay more to dry clean their shirts than men do. He surveyed 30-some North Texas cleaners to come up with statistics that say women on average pay $1.30 more per item. Why? Because dry cleaning presses are made to fit men's shirts while women's have to be finished off by hand. And men's shirts supposedly make up 97 percent of the shirt business, so there's no impetus to manufacture smaller presses.
Unfortunately, anchor Campos comically oversold the story, brandishing a woman's shirt and poking a finger at poor co-anchor
John McCaa
while telling him, "John, I wanna know why I can pay up to $4 more to launder a shirt than you."
"Doesn't seem fair, does it?" McCaa replied, following the script.
Campos wasn't finished. "Ladies, this is one you'll be talking about at the office." And later: "Ladies, you might not realize this, but we pay more than men. And guess what? It stinks!"
Oh cripes, ease up.
As usual there were no praiseworthy news stories on NBC5. The station's 10 p.m. street reporters, led by mistress of the dark
Susan Risdon
and dogged survivor
Scott Gordon
, mostly are dispatched for quick hits on whatever tragedies have befallen the viewing area.
In contrast, the Peacock's three competitors wisely sent reporters to Stephenville for live reports on a well-attended "Unity Rally" at Tarleton State University. That's where 15 idiot students -- expel them all -- recently dressed as African-American stereotypes at a Martin Luther King Day party where fried chicken and Malt Liquor were served.
NBC5 didn't bother with Stephenville, instead sticking to a police blotter format that generally dominates the opening 10 minutes of its latenight newscasts. Here's Thursday's violent crime story count:
NBC5
-- 7
Fox4
-- 4
Belo8
-- 2
CBS11
-- 1
But crime and Finfrock's coughing fits made NBC5 No. 1 with a bullet in Thursday's 10 p.m. Nielsen ratings. So whatever's said here stays here until viewers decide otherwise.