This just in: A night in the lives of D-FW's late night newscasts (Wed., May 19)
05/20/10 04:18 PM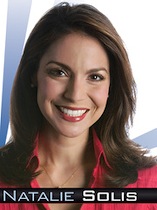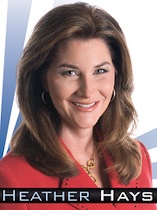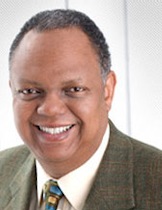 Fox4's Natalie Solis/Heather Hays and WFAA8's Gary Reaves
By ED BARK
This latest late news compendium is being written while all four of D-FW's major TV dispensers gut Thursday's mid-to-late afternoon programming to bring non-stop coverage of tornado warnings in Ellis and Navarro Counties.
Casualties include
The Oprah Winfrey Show, Ellen
and
Judge Judy
. NBC5 and CBS11 both have regularly scheduled local newscasts at 4 p.m., mitigating the damage on those stations.
In reality, they probably have little choice here. You don't want to mess around with this stuff, even though the weather in Dallas and immediate surroundings remains sunny and not expected to dramatically change.
The only problem is that these same stations by and large have milked the "severe" weather" motif to the point of absurdity during recent late night newscasts. In the end, though, virtually nothing has materialized in their principle and most populated viewing areas. And one gets the distinct impression that all of this worst case scenario foul weather reporting is tied to stations' beliefs that it's the easiest path to a ratings bump.
After way too much of this, no sane viewer can be faulted for not taking them entirely seriously. Are they just crying wolf again? Those kinds of questions are justified under the circumstances. And they cast a pall over Thursday's coverage, which indeed seem warranted even as it became almost numbingly repetitive.
That said, let's move on with a few comments about Wednesday's late night newscasts, all of which were topped by news of more tornado touchdowns in Oklahoma before weathercasters quickly turned to the business of forecasting possibilities of rain on Thursday in North Texas.
WFAA8 weathercaster
Pete Delkus
was almost comical in his response to co-anchor
Gloria Campos
, who asked at the start of the newscast, "Well, Pete, it looks like North Texas dodged the brunt of the storms. Are we in the clear now?"
"Well, no, we're not in the clear now," a shirt-sleeved Pete began. "But yes, Gloria, we have at this point, as of this moment, we've dodged it."
Fox4 also had
American Idol
on the brain, of course. Casey James of Cool, TX had just been eliminated from the show, and co-anchor
Heather Hays
thought she had his talkative mother, Debra, on the phone.
"Hey, Debra, you've gotta be so proud of Casey and all that he has accomplished," Hays said. No answer. She tried a second time to no avail before ending with a hearty "Way to go, Casey."
That wasn't the end of it. Hays made live contact with Debra in the second half of the newscast. It wasn't so much an interview as Hays making pronouncements and Debra filling in the blanks.
"You actually got to sing onstage with him (during Friday's North Texas homecoming). What a moment for ya'll," Hays declared before mom readily agreed. And so on.
During the nightly "Viewers' Voice" segment, co-anchor
Steve Eagar
read an email from a woman who said she changes the channel every time Fox4 news does an
Idol
segment. Eagar replied that there's nothing wrong with folding a little entertainment news into the serious events of the day.
True enough. Except that when it comes to television, it's only deemed to be news if a program airs on a local station's respective network. Fox4 flogs
Idol
and touts the local filming of Fox's new
The Good Guys
series while WFAA8 dutifully keeps up with the latest developments on ABC's
Dancing with the Stars
and
Extreme Makeover: Home Edition
(when a North Texas family is involved).
During the ongoing May "sweeps," the only exception I've seen to this inviolable rule is when CBS11 sports anchor
Babe Laufenberg
showed a brief clip of Dallas Cowboys quarterback Tony Romo's recent guest appearance on NBC's
The Biggest Loser
. Frankly, that was a shocker. Then again, it was the Cowboys, who get almost as much coverage as the threat of a rainstorm.
Fox4's most interesting story Wednesday came from
Natalie Solis
, who visited the Lewisville warehouse storing artifacts destined for the eventual George W. Bush presidential library on the SMU campus. Among the items is the bullhorn Bush used at "Ground Zero" in NYC after the Sept. 11, 2001 terrorist attacks and the ball he threw for a perfect strike during that fall's Game 3 of the World Series at Yankee Stadium. It was a nice little talker, and no other station had it.
NBC5 continued to deploy
Scott Gordon
in Washington, D.C., where talks continue between a strike-threatening flight attendants union and American Airlines. Co-anchor
Brian Curtis
later noted that NBC5 is the only D-FW station with a reporter on the scene, which is true.
The Peacock also had the only reporter in Oklahoma Thursday night, with
Omar Villafranca
live in Purcel, which escaped any damage. But at least they seem to be trying.
WFAA8 used some of its time away from weathercaster Delkus for two decent human interest reports from
Jim Douglas
and
Gary Reaves
.
Douglas interviewed a woman whose husband is deployed as an Army captain in Iraq. She recently got a jolt after encountering a youtube video -- posted by the U.S. Army -- that showed her husband leading a raid on enemy quarters.
"Keep in mind, when she started watching, she didn't know how it would end," Douglas said. But it ended well.
Reaves talked to the parents whose daughter, Taylor Storch, recently died in a skiing accident. Her donated organs so far have helped five people. And Taylor's father recently quit his job to start a website in her name that encourages others to be donors.
On CBS11, sports anchor Laufenberg had a rare face-to-face interview with Dallas Mavericks owner Mark Cuban, who communicates almost exclusively through email. Laufenberg wanted to know what chance the Mavs might have to land free agent LeBron James. Cuban gave himself a "one percent" chance, but also said, "We're going to throw every option at him."
We'll close as we began -- on the subject of weather. Delkus, increasingly the face of WFAA8 news, felt compelled to unburden himself to anchors Campos and
John McCaa
before launching into another very earnest look at the possibility of some viewers getting wet on Thursday. Here it is verbatim and without further comment:
"As a meteorologist here in North Texas, it's been a very frustrating night, because we had anticipated some thunderstorms firing up here," Delkus said. "Thankfully that hasn't happened. But you know, when you're looking at forecasts, what you're in essence doing is you're trying to figure out what is happening throughout the entire atmosphere. So you make some educated assumptions. Sometimes if one or two of those assumptions are wrong, you have a forecast like tonight. I'd rather err on this side. That's all part of the job that we do. But let me show you what's happening out there right now."
Just five nights to go. But that still seems like an eternity.