Former Fox4 reporter Sara Sidner now dodging bullets in Libya
08/26/11 08:14 AM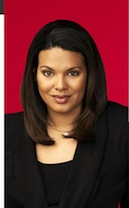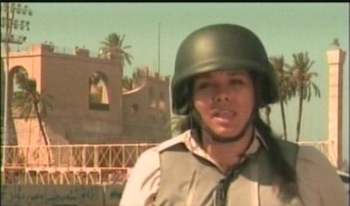 By ED BARK
Some of the most vivid on-the-scene reporting from liberated Libya is coming from CNN's Sara Sidner, who's been deftly walking a fine line between putting herself in too much danger and giving viewers a decidedly vivid look at the rebels' taking of dictator Moammar Gadhafi's compound.
Sidner worked as a reporter for three years at Dallas-based Fox4 before joining Oakland's KTVU-TV in January 2004. She eventually made her way to CNN, which has been showcasing her first-hand reporting this week. While at Fox4, Sidner covered the Feb. 1, 2003
Space Shuttle Columbia
disaster while also working as a consumer reporter and occasional anchor.
"I just got hit a little bit with one of the shells," she noted during one of her live dispatches this week. But it turned out to be a glancing blow from a shell casing.
Sidner's overall reporting has been risky but hardly breathless. She's shown impressive composure under fire while wearing the requisite helmet and flak jacket. And Sidner, 39, also has demonstrated that she knows full well when to get out of harm's way.
Below is video of one of Sidner's more memorable reports, with anchors from afar urging her to take cover as the fire intensifies.