Sources say WFAA8 has settled on Carolyn Mungo as new news director (updated: and now it's official)
02/07/12 01:01 PM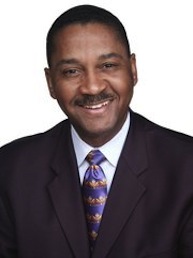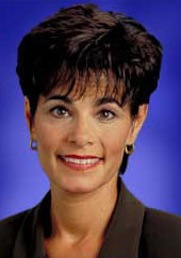 Kurt Davis of KENS and Carolyn Mungo, formerly of KRIVBy ED BARK
WFAA8 is locked down tighter than a Joan Rivers facelift on this. But numerous reliable sources say that Carolyn Mungo soon will be named the station's new news director.
Sources close to the situation also say that Kurt Davis, news director at Belo-owned KENS-TV of San Antonio, was offered the position but decided to turn it down. In January, unclebarky.com reported that Davis had
emerged as a "leading candidate"
to become WFAA8's news director.
Reached by phone Tuesday, Davis declined to comment. WFAA also is owned by Belo Corp., whose offices are located across the street from WFAA8's in downtown Dallas.
(As this story was being posted, an official email went out to Belo employees announcing the hiring of Mungo.

Mungo then said on her Facebook page: "I think if you live on this earth long enough, good things are bound to happen. I am honored to be joining the team at WFAA as news director. Cannot wait to get started." She's scheduled to start in late February.)
Mungo left Houston's Fox-owned KRIV-TV in late January. She had been KRIV's assistant news director since 2009 after joining the station in 2005. Before that, Mungo worked as a reporter from 1999 to 2005 at Houston's Belo-owned KHOU-TV. She was the Texas Associated Press's reporter of the year in 2001.
Current WFAA8 president and general manager Mike Devlin also was at KHOU during those years, serving as news director from 1998 until joining WFAA8 in March of 2005 as vice president and station manager.
On Jan. 30th, Mungo told
Houston media blogger Mike McGuff
, "I can say I am very excited about my future." She could not be reached for comment on Tuesday.
Devlin recently issued a standing "No comment" policy in regard to any inquiries from unclebarky.com. "Stop emailing me," he said in an email. "Put a 'no comment' by my name."
If Mungo is hired, all four major TV news providers in D-FW would have women as their news directors. Robin Whitmeyer holds that position at Fox4, Susan Tully is news director at NBC5 and Adrienne Roark is in charge at CBS11. Mungo would be WFAA8's first female news director, but the station previously has had women in the general manager position. Incumbent WFAA8 new director Michael Valentine is taking a position with Belo corporate.
Had he agreed to become WFAA8's news director, Davis would have been the first African-American male news director at any D-FW station.