Press Club of Dallas saluting WFAA-TV investigator Byron Harris before his October retirement
09/18/15 04:35 PM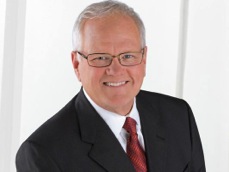 As a new member of the Press Club of Dallas board, I've helped to organize a Mon., Sept. 28th tribute to award-laden investigative reporter Byron Harris, who joined Dallas-based WFAA-TV in 1974 and is retiring on Oct. 9th.
His longtime Robin, WFAA investigator Brett Shipp, also has agreed to participate. I'll set things up, introduce them and then get out of the way to let Brett and Byron interact, reminisce, etc. There'll also be time for questions from the audience.
It's a free Press Club of Dallas-sponsored event, with gratis food and drink also provided for those who get there early enough. Here are the particulars for what promises to be a memorable and historic night.
DATE:
Monday, Sept. 28th
TIME:
7 to 9 p.m.
Place:
The 3015 Trinity Groves event center, 3015 Gulden Ln., Dallas 75212 (near the Margaret Hunt Hill bridge).
During his
long and distinguished career
, Harris has won every major national journalism award at least twice, including two George Foster Peabody awards and six duPont-Columbia awards. Immediately upon retiring, his first post-television news adventure will be a fly-fishing trip to Slovenia with his wife, Linda. So catch him while you can.
Ed Bark
Email comments or questions to:
unclebarky@verizon.net