Anchor Jane McGarry out at NBC5 after pleading no contest and apologizing for driving while intoxicated (updated July 11)
07/10/12 07:14 PM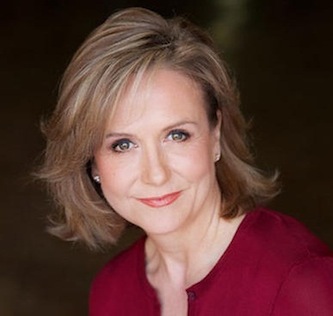 By ED BARK
@unclebarkycom
After more than two months off the air following an
arrest for allegedly driving while intoxicated
, NBC5 anchor Jane McGarry resigned Tuesday with the "support" of her boss.
McGarry, who joined the Fort Worth-based station in 1982, earlier apologized on her Facebook page for "my irresponsible behavior" on the early morning of Sunday, May 6th.
According to her Facebook post, McGarry pleaded no contest to a Class B misdemeanor charge and is "grateful that the police did their job and no one was hurt."
"Blood alcohol tests showed my blood alcohol level was .11, which is over the legal limit, and therefore I should not have been driving," McGarry said. The
legal limit in Texas is .08 percent
.
McGarry said she had paid a fine of $1,200, is on probation for 18 months and "will participate in at least 40 hours of community service. I am deeply sorry for making such a terrible mistake and pledge it will never happen again."
The veteran anchor also thanked her Facebook friends for "all your kindness. You have touched my heart."
NBC Universal-owned NBC5 handled McGarry's exit in typical corporate fashion in announcing Tuesday afternoon that she is immediately a past tense anchor at the Fort Worth-based station.
"We support Jane's decision and truly thank her for her many contributions to NBC5 throughout her long and distinguished career," station president and general manager Tom Ehlmann said in a statement. "We wish her the very best."
McGarry's official statement on the station's
nbcdfw.com website
went like this: "I want to thank the people of North Texas for inviting me into their homes for 30 wonderful years. In today's world, 30 years is a long time to stay in any one job. I leave grateful for the wonderful career I have had at NBC5 and am looking forward with anticipation to the next phase of my professional life."
Veteran WFAA8 anchor Gloria Campos, a survivor in her own right, terms it "a sad day in DFW TV news to see a long, distinguished career come to such an unceremonious end. Jane's a consummate professional and a formidable competitor. Her contributions to NBC5 won't soon be forgotten. She has many friends and fans here who no doubt will offer all the support she will need to sustain her through this transition."
McGarry's "decision" to resign obviously was not hers entirely. But after being taken off the 6 and 10 p.m. newscasts, she was deemed expendable as a middle-aged 56-year-old anchor who earlier had to take a salary cut to remain with the station as a 5 p.m. news co-anchor while soloing on the virtually invisible 6:30 p.m.
Nonstop Nightly
newscast on digital channel 5.2.
It's fair to say that McGarry's appreciably younger 6 and 10 p.m. heir, Meredith Land, likely would have received different treatment from station management had she committed the same infraction without any previous criminal record. But McGarry, who received a stay of execution after her longtime anchor partner, Mike Snyder, was let go, had been on the downside of her long NBC5 career for the past several years. The drunken driving arrest, and McGarry's admission of guilt, made it easy for management to cut her loose. The NBC Universal brass no doubt weighed in as well.
Interestingly, a former NBC5 nightside reporter, Jay Gray, escaped the ax from NBC News after he was
arrested for drunk driving
early on the morning of December 12, 2011. He had been attending a Dallas Cowboys-New York Giants football-watching party at the home of since convicted child molester Jerry Sandusky's attorney. Gray and other reporters at the party reportedly were angling for an interview with Sandusky while the liquor flowed freely.
Gray, who worked for NBC5 until the early 2000s, registered a .182 blood alcohol content according to the official police report. He waived a preliminary hearing in January and continues to report for NBC News. NBC5 anchor Brian Curtis recently introduced a Gray report during one of the station's local newscasts.
McGarry and Snyder, promotionally trumpeted as "JAM" during their heyday at NBC5, were the station's signature anchors through most of the 1990s and almost a decade into the new millenium. But times and ownerships change, with meteorologist David Finfrock now the lone throwback to the station's "Action News" days of yore.
Snyder was dropped from the weeknight 10 p.m. newscasts in July 2009 in favor of Curtis and McGarry gave way to Land in February 2010. During an interview with unclebarky.com at that time, McGarry typically looked on the bright side as the door on her NBC5 career began to close.
"For me this is the beginning of something new. And I'm not B.S.'ing you in any way," she said. "I know some people are going to say, 'Oh, she got the boot and she's just saying this stuff.' That's not the case. I don't know what I will be able to do or accomplish. But to the best of my abilities I hope to make this last third of my life the most interesting and the most fun. I mean, I've got the Stones on my Ipod, but I've also got rap . . . I don't do well with boredom. Trust me. It's not my strong point. I've gotta live every minute of every day. I'm a big enjoyment, fun person."
As of this writing,
McGarry's biography
remains on NBC5's website, but likely not for long. And her latest Facebook page post is an upbeat one: "OK, it's possible that I could eat a whole pie tonight :)"
It's right above the one from Steve Cosgrove, who laments, "A sad day in local TV news......very sad....."