Early morning revamp at NBC5 triggers reassignment of co-anchor Scott Friedman and departure of meteorologist Jennifer Lopez
03/01/12 05:33 PM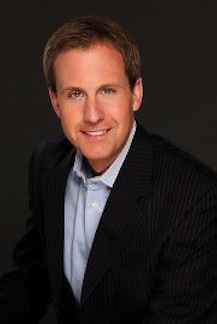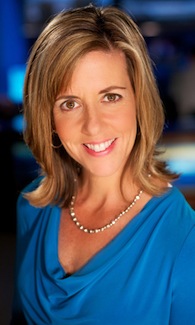 Scott Friedman is relocating at NBC5 while Jennifer Lopez is leaving.
By ED BARK
NBC5 meteorologist Jennifer Lopez is leaving the station after close to four years while co-anchor Scott Friedman will be heading up a new investigative team as part of an early morning news shakeup announced by the station late Thursday afternoon.
Lopez, who joined Fort Worth-based NBC5 in June 2008 from The Weather Channel, "has decided to leave the morning team," the station said without elaboration. Her temporary replacement, the announcement said, will be staffer Samantha Davies, who has been the featured meteorologist on NBC5's 4:30 a.m. "First Alert Weather." She has been with NBC5 since February 2009, arriving from NBC Weather Plus, which was folded when the network's purchase of The Weather Channel was finalized.
Friedman, who joined incumbent Deborah Ferguson on the early shift in March 2010, will remain in place "until his successor is selected," NBC5 said. He joined the station in May 2006 from WTMJ-TV in Milwaukee, where he had been an investigative reporter. Ferguson, a 20-year veteran with NBC5, has signed a new contract that will keep her on the dawn patrol.
"This is an investigative reporter's dream, having the support and the resources to track down and report stories that can really make a difference for all of us who live here," Friedman said in a statement. Earlier this week, he had a multi-part report on lax restaurant inspections.
NBC5 had a head investigative reporter in place until December, when Kimberly King abrupt left the station after less than six months, citing a personal "family matter."
NBC5 ran second to Fox4 in the just-concluded February ratings "sweeps," but barely held off an onrushing WFAA8 in the key 25-to-54-year-old target demographic for news programming.
The revamped NBC5 early morning news also will have four full-time reporters, three of them currently on staff.
Amanda Guerra will operate out of the "Breaking News Center" while also "pushing out news updates on Facebook and Twitter," the station said.
Newcomers Keaton Fox and Ben Russell, both of whom joined NBC5 within the past six months, will file live reports from the field during early morning hours. Reporter Kendra Lyn will make it a threesome in the field when she joins NBC5 in March from WESH-TV in Orlando, FL.
The early morning program also has a new executive producer, Tim Livingston. He joined the station in January of this year after earlier serving as a news director for a Toledo, Ohio TV station and an assistant news director in Dayton, OH.