Old newspaper article details Belo's first step into TV business with purchase of future WFAA in 1950
06/13/13 04:42 PM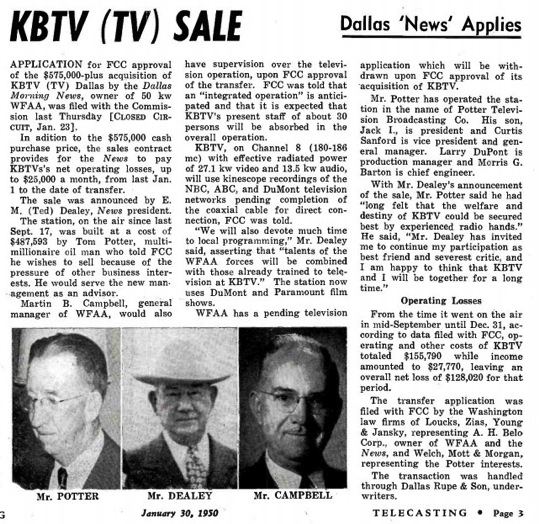 Let history show that Belo initially bought KBTV-TV in 1950, eventually re-naming it WFAA-TV.
This newspaper story from those times, courtesy of reader Chris Huff, speaks volumes about both the origins of TV and the good ol' "bidnessmen" who called the tunes. Check out that pork pie cowboy hat on E.M. (Ted) Dealey.
Note also that the purchase price was $575,000. And that the original owner, Potter Television Broadcasting Co., reported a net loss of $128,020 during its brief stewardship of the future WFAA-TV.
Ed Bark
Email comments or questions to:
unclebarky@verizon.net