Former CW33 anchor Tom Crespo reunited with former newsroom boss
12/14/10 10:29 AM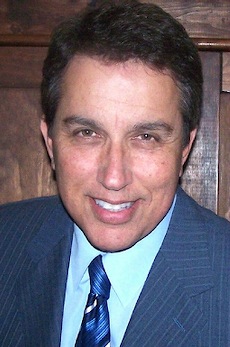 By ED BARK
Anchor Tom Crespo, sacked nearly two years ago by Dallas-based CW33 as part of widespread makeover, has landed a spot as co-anchor of the featured weekday newscasts on
KXII-TV
, the Texoma-based CBS/Fox affiliate.
He'll be rejoining his old boss, Anthony Maisel, who last month was
named news director
at the station. KXII services both Texas and Oklahoma with a signal that reaches Ada, Ardmore, Durant, Sherman, Denison and Gainesville.
Crespo will join incumbent anchor Maureen Kane on Jan. 3rd, according to a TXII publicity release. Maisel hired him in 1998 while starting up a newscast from scratch at CW33. Crespo briefly survived Maisel's departure before being
dropped in February 2009
by new news director David Duitch, who continues to run the Tribune-owned station's newsroom.
Maisel termed Crespo a "top-notch anchor and reporter" who is "dedicated to the community and will be a tremendous asset to our team."
Crespo, who's married with two sons, said in the release that the Sherman/Denison locale "has always been on my family's radar as an area that offers the kind of life style suited for raising our children."