CBS11 tabs Sacramento's Adrienne Bankert as new early morning anchor (updated)
05/21/12 03:37 PM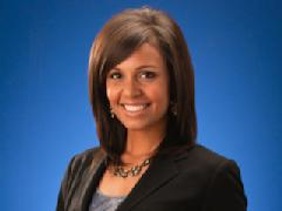 By ED BARK
@unclebarkycom
D-FW's CBS11 has named Adrienne Bankert to be its new early morning co-anchor, with her first day set for June 25th.
She replaces Lisa Pineiro, whose contract was not renewed as
previously reported on unclebarky.com
.
Bankert arrives from NBC affiliate KCRA and sister station KQCA in Sacramento, where she's been part of the morning news team since 2004 while also hosting the monthly news magazine
Common Ground
.
"Adrienne is intelligent and engaging," CBS11/TXA21 president and general manager Gary Schneider said in a statement Monday. "I think our viewers will enjoy her personality and appreciate her genuine interest in the community."
A University of Southern California grad, Bankert also has freelanced in Los Angeles for PBS, ABC, Spike TV and BET.
"I've visited friends in Texas many times, and I've always loved it," she says. "It already feels like home."
Bankert will join holdover Keith Garvin on the 4:30 to 7 a.m. shift. The station remains a distant fourth in the early morning ratings while competing with the waker-uppers on Fox4, NBC5 and WFAA8. Coincidentally, CBS11's news director also is named Adrienne -- Adrienne Roark.
It will mark the second time in the D-FW market that a station's weekday early morning anchors are both African-American. Michael Scott and Shelli Lockhart teamed briefly at NBC5, starting in 2000. She left the station in 2001 after six years and he was at NBC5 from 1999 to 2003.
Here's what their promo looked like, circa 2000.