Miller time at The 33 (updated with new quotes Tuesday p.m.)
01/05/09 11:05 PM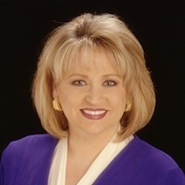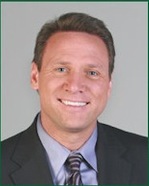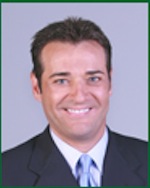 The 33's Rebecca Miller, Bob Goosmann and Bob Irzyk
By ED BARK
Former NBC early morning meteorologist Rebecca Miller officially became The 33's new weeknight forecaster Monday night, with previous occupant Bob Goosmann still in the mix for now.
Meanwhile, sources say that sports anchor Bob Irzyk has been let go after 10 years at the station.
No one in management could be reached for comment, but news director David Duitch lately has not been returning repeated phone messages left at his office. The already thinly staffed Ch. 33 newsroom has been fear-struck of late, with veteran news anchor
Terri Chappell abruptly dropped
early last month.
Miller did the indoor weather segments on Monday's 9 p.m. newscast, with Goosmann out in the cold -- literally. He reported live from a location outside the studio, re-informing viewers that they'd just experienced a rainy, shivery day after temperatures had hit the 80s over the weekend. After "Rebecca's 5-Day Forecast," news anchor Tom Crespo welcomed her as "now a permanent member of The 33 staff."
As previously reported on unclebarky.com, Goosmann was offered an opportunity to stay on staff as a weekend weather anchor and three-days-a-week general assignment reporter. A 30 percent pay cut also would be part of the deal.
"Yes, I have decided to stay," Goosmann said Tuesday. "In this economy and the state that the media business is in, I thought it was the best thing for me and my family at this time."
Management informed him Monday that Miller would be replacing him on Ch. 33's weeknight newscasts, Goosmann said.
"I have the utmost respect for Rebecca and have already enjoyed working with her," he said. "Not only is she very good at what she does, but more importantly she's a nice person."
Goosmann said he's "very saddened" that sports anchor Irzyk has been dropped. "I'm sure he'll land on his feet. As you know, when there's a management change in this business, they often want to move in a different direction. That's clearly the case here."
Duitch, a former WFAA8 news director, took that position at CW33 in July of last year.
Miller said Tuesday that she took the full-time chief meteorologist job at CW33 after being assured that Goosmann would be staying on.
"I would not take any position if it meant someone else lost theirs," she said.
Goosmann "has been absolutely wonderful about the whole thing," Miller said. "Apparently he'd been talked to about doing weekends awhile ago, As far as I know he's going to continue to be part of the 9 p.m. weather and news as much as he chooses. I'm happy to share on-air responsibilities as a team anytime. Both of us will do weather-related, environmentally-related stories."
Goosmann also will work on improving The 33's website, Miller said. "He's great with computers."
Miller had been filling in on weekends at The 33, with former NBC5 weekend meteorologist
Krista Villarreal
also taking a few shifts during the holidays after recently returning to North Texas from WPXI-TV in Pittsburgh. Miller worked at NBC5 for 17 years before the station
decided not to renew her contract
last March. Her termination generated more than 400 comments to unclebarky.com.
***
On a somewhat less eventful note, WFAA8 veteran Jeff Brady is temporarily filling in on the station's
Daybreak
program while the search is on for a permanent anchor to join incumbent Cynthia Izaguirre. He began his stint this week.
"I'm told it will not be the permanent fix, and I'll be back to 5 p.m. (anchoring) before too much longer," Brady said in a
video blog
Monday. He expects to be working the early morning shift at least through January.
WFAA8 management is looking outside the station for a permanent replacement. Brad Hawkins co-anchored
Daybreak
from August to late December, when he left WFAA8 to take a PR position at Dallas-based Southwest Airlines. Hawkins had been getting an extended tryout in the seat vacated by Justin Farmer, who went to Atlanta's WSB-TV.