Over and out for NBC5's Mike Snyder
06/09/10 12:02 PM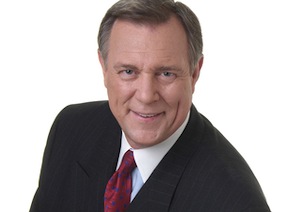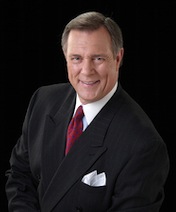 By ED BARK
Mike Snyder's 30-year career with KXAS/NBC5 will end on July 1st when the 56-year-old anchor/reporter retires from the Fort Worth-based station.
Both Snyder and NBC5 president/general manager Thomas Ehlmann portrayed the decision as voluntary in memos sent to staffers Tuesday evening.
"It's not news anchors in general. It's the fact that every news anchor in the country is really facing the crossroads of longevity," Snyder said in a telephone interview Wednesday morning. "The industry is changing exponentially, and almost right before our eyes.
"Would I like to stay? Sure I would. I would absolutely love to stay until I could work no more. But now I've been given an opportunity to explore other adventures. And I think it's important for people to know that I've not been sitting idly by and hoping something would happen and fall in my lap. I've been working on this transition for the better part of a year."
The
transition began
in July of last year, when Snyder was dropped as co-anchor of NBC5's 10 p.m. newscasts, where he had teamed with Jane McGarry for 17 years. Snyder and McGarry, who later also was removed from her 10 p.m. anchor chair, since have been co-anchoring the NBC-owned station's 5 and 6 p.m. newscasts under substantially reduced salaries.
Snyder's contract with NBC5 will expire on July 1st. The former KLIF-AM radio deejay and news director joined KXAS in 1980, but said he doesn't envision a return to that medium.
"I think radio is struggling with its own transition," Snyder said. "I doubt seriously that what I would be involved with is radio. But I'm not getting out of the news business. There are too many stories to tell and places to see and adventures to be had. What form that takes is still undecided. But quite frankly, I'm not independently wealthy. So I have to find gainful employment."
Snyder and his wife, Lyn, have two daughters, 8 and 10 years of age. He also has a 26-year-old son and boy and girl 23-year-old twins from a previous marriage.
"I'm not going anywhere," Snyder said. "This is my home. I'm deeply involved in our community and I can't imagine leaving this."
Snyder said it was "very difficult" on him as a child when his parents moved several times. "So I want my children to be able, literally, to go down the street and visit their grandparents," he said.
Snyder has been co-anchoring NBC5's local segments for the Jerry Lewis Muscular Dystrophy Telethon since 1991. He's also closely involved with the Salvation Army's annual Angel Tree Christmas project and is an honorary colonel in the Air National Guard.
In his memo Tuesday to NBC5 colleagues, Snyder said in part, "The journey from 1980 to now has literally taken me around the world for NBC5, sometimes a challenging journey, but never boring. We have experienced many more highs than lows together over those years . . . I leave with no regrets. I am filled with joy about the work we have done together and I will cling tightly to my respect for all of you I am proud to call friends."
Ehlman, in his brief memo, said that Snyder "is announcing he will be leaving us at the end of the month. Mike has had a distinguished career with NBC here and he will be missed by all. We will be celebrating Mike's NBC5 years over the coming weeks."
Snyder, in Wednesday's telephone interview, said "it's difficult to imagine my work day beginning without going there (to NBC5). But you have to learn to keep your eyes down the road."
McGarry's long-term prospects at NBC5 are uncertain, and Snyder said he has no idea whether she, too, will soon be part of NBC5's history.