This just in: A night in the lives of D-FW's 10 p.m. newscasts (Wed., Feb. 21)
02/22/07 01:25 PM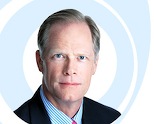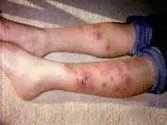 Belo8's Brad Watson got under the skins of nail salons Wednesday.
By ED BARK
When in doubt, go undercover to expose nail salons as health and sanitation sore spots.
Belo8 has done it before and is doing it again. Why? It's the perfect storm of a ratings sweeps series.
As noted here before, Nielsen Media Research numbers say that roughly 100,000 more women than men in the 25-to-54 age range watch one of the four nightly 10 p.m. local newscasts. So you try to tailor these shows with stories of particular interest to the gender with far more power to inflate ratings. And what woman hasn't gone for a pedicure, manicure or whatever at one of the nearly 5,000 nail salons in North Texas?
That's why Belo8 reporter
Brad Watson
acted tough-as-nails Wednesday during the first of his ongoing 10 p.m. reports on dangers afoot.
"Beneath the polish of pretty pedicures and manicures is an ugly reality at some salons," he gravely told viewers.
The station hired a female undercover operative to take a mini-hidden camera into six salons. Watson billed her as a "state licensed manicure instructor who's also worked as a private investigator."
She saw some "positive signs," Watson said. They were dismissed in a finger snap, because otherwise there's not much of a story. Belo8 instead dwelled on alleged infractions such as "indications of infrequent hand-washing," improper sanitization and a nail tech who repeatedly dipped an applicator into the same jar of cream.
The Texas Department of Licensing and Regulation's executive director, William Kuntz, of course readily agreed that such practices can be cause for concern. Watson then showed up at the salons with a Belo8 camera to confront their mostly Asian-American work forces.
"What are you doing here?" the proprietor of Angel Nails wondered with good reason.
OK, let's also note that customers can develop some serious skin ailments at salons with shoddy sanitation practices. Belo8 showed some still pictures to prove it. And the family of a Fort Worth paraplegic woman claims that she died from an infection contracted during a pedicure.
Still, Belo8 devoted an awful lot of time to a story that frankly played as more of a sweeps gimmick than a noble public service. The same can be said -- and it's been said here -- about the multi-part "Dirty Dining" series by CBS11's
Bennett Cunningham
. In the end, all of the restaurants he diddled with have passed their inspections and are open for business, Cunningham has said in closing all three of his reports.
At the end of his story, Watson said that none of the salons shown on camera has been charged by the state with any violations. But of course the state has "launched an investigation" after Belo8 weighed in.
Isn't that always the way it goes? Maybe the salons will be extra-vigilant now, which can't hurt. But were they really such bad guys in the first place? Or were they just easy marks for another showy sweeps series designed to attract more women viewers? Just asking.
Later in Belo8's Wednesday newscast, newcomer
Craig Civale
yet again had trouble enunciating his opening live standup. He's a good-looking guy and all, but this is a big-time TV market, not a finishing school.
This time Civale was stationed outside the Holy Trinity Greek Orthodox Church in Dallas for a story on the suspension of the Rev. Nicholas Katinas, who ostensibly had retired in July after 28 years at the church. But parishioners were informed Wednesday that Father Katinas was suspected of child sexual abuse."
Civale kept calling him "Katrinas" during his report and also said "Greek Orthodock" in reference to the church. But the first words from him were a bigger mess.
"The church confirmed tonight what many of the parishioners had been whispering about for the last few months," Civale told viewers. "That Father Nicholas 'Katrinas' was indeed suspended. He wasn't fuh (fired), he wasn't, uh, he did retire as many had initially been told here."
Someone needs to sit Civale down and calm the poor guy's nerves a bit. So far these stumbling opens have been a pattern.
For on-air composure and coolness, Civale could study the work of CBS11's
J.D. Miles
, who may well be the best younger-generation TV reporter in D-FW. He had another interesting story Wednesday about an elderly serial rapist who hung himself in jail on the night before his sentencing. Miles interviewed one of his victims, a young woman who appeared undisguised on camera but didn't want her name used.
"It just proves that he's a very low character," she said in part.
CBS11's
Jack Fink
, another quality reporter, had an informative story on the possible scuttling of a proposed $1 billion tollway over Trinity Park. Safety and environmental concerns are starting to stack up against it, he said.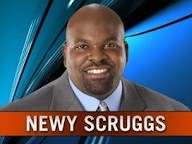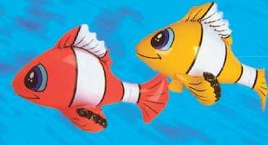 NBC5, which generally bottom-feeds, finally had two stories that withstood the smell test.
Scott Friedman
, one of the Peacock's nightly Four Horsepeople of the Apocalypse, contributed an interesting piece on the black market for retractable SUV seats. Five were stolen recently in a Parker County neighborhood.
NBC5's
Kristi Nelson
had a story on the Ikea store's decision to soon charge five cents for every plastic bag it supplies to customers. Eventually the bags will be phased out completely because of environmental concerns. And for now, the nickels will go to a conservation group.
Peacock sports anchor
Newy Scruggs
, whose station is the only one without a reporter at Texas Rangers spring training camp, tried to lighten up his brief time on-camera by brandishing a large, inflatable fish. It was a promotional come-on, he said, from the Texas Bass Classic.
"Newy is sleepin' with the fishes tonight," said anchor
Mike Snyder
, who seemed immensely amused with himself. Scruggs ended the newscast by tossing the fish to weathercaster
David Finfrock
.
Meanwhile on Fox4, too big a deal was made of a helicopter crash on the grounds of Mansfield's Walnut Creek Country Club. The station led its 10 p.m. newscast with reporter
Jeff Crilley's
dispatch, even though no one was hurt, including the pilots.
Later,
Brandon Todd
reeled in another
American Idol
watch party. This time he had to go to San Antonio, where the parents of Haley Scarnato had a couple of dozen people over.
Her dad, Tony Scarnato, didn't much like the criticism aimed at his daughter from judge Simon Cowell.
"If Simon's really mean to her, I'm gonna send him a dead fish in the mail," Tony promised.
Todd later tried to diffuse the comment as a joke. But these "
Idol
Insider" segments are getting to be a bigger joke. Fox needs to cease and desist for a while, if only to let Todd reclaim his reputation as a capable, thorough street reporter.
Here's Wednesday's violent crime story count, with the 15-night running totals in parentheses:
NBC5
-- 3 (57)
Fox4
-- 3 (32)
CBS11
-- 2 (29)
Belo8
-- 1 (20)