Sports anchor shift at CBS11 sends Keith Russell to weekends
07/10/16 03:12 PM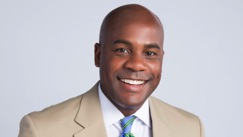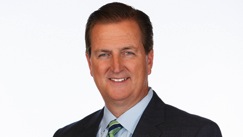 CBS11 sports anchors Keith Russell (left) and Bill Jones.
By ED BARK
@unclebarkycom on Twitter
Keith Russell, who became CBS11's featured sports anchor in March 2015, is being sent to weekends, informed sources tell unclebarky.com.
His weekday 6 and 10 p.m. newscast replacement, on an interim basis at least, will be veteran CBS11 sports handyman Bill Jones. Station representatives so far have not responded to several messages asking for comment or confirmation.
Russell, who arrived from Philadelphia's WXTF-TV, was hired to replace Babe Laufenberg after a contract impasse. Laufenberg left in mid-January of 2015 after a 17-year career at CBS11. The former Dallas Cowboys reserve quarterback continues to team with Brad Sham on the team's radio broadcasts.
Russell's transfer to weekends can kindly be called a reassignment, but more accurately is a demotion that likely will lead to a search for employment elsewhere. Sources say Russell was informed of the switch late last week. His frequently deployed distinctive laugh and conversational cheerleading style did not appear to be wearing well over time. Before joining CBS11, Russell was WXTF's weekend sports anchor and also hosted the Philadelphia Eagles' pre- and post-game shows. He was one of the early hires of news director Mike Garber, who joined CBS11 as news director in July 2014.
Jones became a full-time sports anchor/reporter at CBS11 in Sept. 2006 after earlier freelancing for the station. He is no stranger to fill-in duty and has a long history in the D-FW market. Before joining CBS11, Jones worked at NBC5 from 1990-'97 and then was the Texas Rangers' television play-by-play man for five years. He also has worked for the Dallas Cowboys.
Meanwhile, CBS11 continues to search for a permanent successor to chief meteorologist Larry Mowry, who spent eight years in that position before leaving in April of this year for Chicago's WLS-TV.
Mowry's interim replacement, Scott Padgett, is currently "away on some personal family business," he said on his Facebook page. "But I assure you all is well. I haven't left CBS11 and will hopefully be back at the beginning of August. Having amazing fans and viewers like you on the other side of the screen makes my job even more rewarding."
Email comments or questions to:
unclebarky@verizon.net